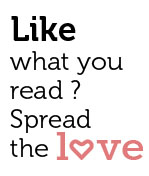 Share
By Anita Dube
At Sensorium
The driving force and creativity of 39 young as well as senior artists,site with art work in diverse themes, advice mediums, and metamorphosed imagery, are displayed in the ongoing Sensorium Fest at Sunaparanta, Goa Centre for the Arts at Altinho, Panjim. These images fused with personal narratives and memories are an art lover's delight.
Rana Begum from Bangladesh, migrated to the UK in 1985. She crafts minimalist patterns formed by the traditional Islamic architecture motifs, and geometrical patterns with triangular steel sheets with edges folded, with a splendid play of light bouncing off reflective surfaces.
Renowned photo-journalist Pablo Bartholomew has exhibited images on the folly of union, separation and banality of ceremonial rituals, of moments from his personal life. There's a lingering tenderness in portrayal where laughter turns pitiful.
Dhruv Malhotra, prowls streets in darkness with his camera, transforming the nocturnal life of nature amidst an urban topography. The near barren human life wrapped in blue fabric, trees filling the panorama and jutting out from homes, all evoke a solitary and powerful awakening.
American photographer Roger Ballen, living in Johannesburg, found a derelict house where no one knows what happened. The images are disturbing and dreamlike, smudging the line between fact, fantasy and reality.
Richard Bartholomew (1926-1985) was a photographer, poet, painter and art critic. He co-authored a book on M F Husain. He photographed his family and wife Rati for years, recordings Rati's posturing with ethereal stylishness.
Atul Bhalla's photographs are a reflection on the deliberation and inexpressibility of love. A quote appears from Dante, "In that book which is in my memory…." Then Mahendra Bhalla's unpublished poem, "Here begins a new life. In the corner of the world I think of you. I have two red flowers, like your eyes when they cried".
Art historian and critic Anita Dube's exhibit shows harsh wire covered with soft velvet carrying lines from a poem by Chilean poet Pablo Neruda, author of erotically charged love poems and surrealist verse. The text repeated over and over is a painful act, but is the only way to experience and express intrigue.
Amsterdam-based Praneet Soi originally hails from Kolkata. He interprets Paul Klee's mono print of the 1920s as an angel of history. Terracotta hands cover a face gasping at the devastation at its feet, the character is thrust into a storm brewing from Heaven.
By Anju Dhondya
Young artist Mithu Sen's work shows a barren tree weakened with suffering, yet alive, growing a leaf, with hummingbirds fluttering above. The tree looms over the body of two skeletons engaged in carnal pleasure. Sen draws her viewer to a scarcely visible circle, suggesting the cycle of life and afterlife.
Arpita Singh, from New Delhi, a contemporary of leading artists like S H Raza, Tyeb Mehta, F N Souza and M F Husain, is known for her combinations of miniature painting technique and forms of folk art. Her series of drawings of a human body with bony ribs and sagging skin, starkly depicted and yet with a spontaneity of movement, weaves together fragility and resilience.
A black book is opened, and out spirals Anju Dodiya's unending scroll, like a white sash whirling across the painting, unfolding a dramatic sequence of scenes from Hiroshima. The backdrop shows fairy-tale scenes of family, countered by scenes of Japanese lovers passionately embracing. Then there are women with their eyes visible, but mouths covered. Does this refer to what women endure or to their private lives?
Chitra Ganesh based in Brooklyn, New York, predominantly shows feminine characters exploring unimagined futures and desires, assuming many avatars. The women in her paintings exude sexuality, power and defiance. They discard their shackles, and shred expectations that weigh them to the roles of lovers, mothers and workers.
By Anita Dube
L N Tallur is a conceptual artist based in Bangalore and Seoul. He creates exaggeratedly scaled sculptures that expose the absurdities of everyday life. He offers an eerie humour to viewers, with an installation of two men lying belly up in two boxes, a reference to gluttony mired in wealth, and yet driven by basic human nourishment, love and desire.
Goan artist Kedar Dhondu takes viewers to surreal realms. 'The Blackened Garden' contrasts historical references of paradise with archival records of old Goan landscapes. The barks of trees squeezed by man invite moments of reflection on the discrepancy between natural and built environments.
(to be continued
On exhibit till 15th February, at Sunaparanta, Goa Centre for the Arts, Altinho, Panjim