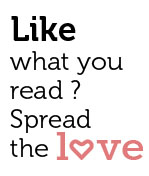 Share
A protest in Goa
The grim truth about sexual violence in India's tropical paradise
Underneath the tropical veneer of paradise simmer dark tales of horror and abuse. Women and children face daily ordeals of victimization, molestation and rape. Outsiders – mostly labourers from states like Bihar, Karnataka and UP – are responsible for many of the rapes reported in the state. But an eerie silence bordering on complicity often envelopes any case that implicates a son of the soil.
With Goa projected as being among India's more forward thinking and modern states, one would expect to see more rape and molestation victims come forth and file FIRs, more perpetrators named and shamed, and finally brought to justice.
Unfortunately, the statistics tell a much different story. Eight years ago, 21 rapes were reported in Goa, according to official figures. Last year, the number reached 46 (that's in addition to 117 reported cases of 'molestation' and 49 reported cases of the unfortunately named 'eve teasing'.) And those are only the ones we know about. No one doubts that most rapes go unreported. Meanwhile, the conviction rate for rape in Goa remains among the lowest in the country, at 8.3 percent in 2012, according to the National Crimes Records Bureau. (The national average for that year was 24.2 percent). Goa Streets interviewed a selection of the victims, aged between 10 and 39. All names have been changed.
"It's my uncle," says Nisha, 17. "He molested me for years before he finally raped me. Through the years, he made sure I told no one by threatening to expose me as a liar. I used to fantasize about one day telling my father, and that my father would, at least, have him arrested."
Nisha never summoned the courage to tell her parents, but broke down one day, inexplicably to all around her, in school. Her teachers were sympathetic and listened, then called her parents. And the truth came out. The parents' response was shock and depression. They never reported the uncle, nor confronted him in any way.
"At least he doesn't come to the house anymore," says Nisha of her 'consolation' prize. "My parents never even spoke to me about it. I think they are afraid 'my name will get spoilt' and no one will want to marry me."
When six-year-old Katty was invited to look at photos of film stars at her neighbour's home, she went
willingly. Javed, her molestor led her into a room and touched her inappropriately. Katty told her parents about the incident the same day.
Javed has vacated his home,  and Katty is no longer allowed to speak with anyone outside the family.
Arlene summoned the courage to tell her parents about being molested, but their reaction was one of shame. "What will the neighbors say?" Arlene says her mother asked her. "They will say you wear short skirts and deserved it." Arlene now wonders whether she did deserve it.
When the notorious Nirbhaya case took the country by storm, reverberations were felt in Goa, too. Students from various colleges and schools joined a protest march in Miramar, initiated by students from the Salgaoncar College of Law. A businesswoman who joined had a speech prepared. Taking the mike, she said, "We need to stop this rape culture. We need to teach our children how to dress. How these girls go out now. They need to cover themselves. How much can the police do?"
The police who were present nodded their heads in full agreement with this stunningly unenlightened view (that girls "invite" rape through their wardrobe choices). Horrified, convenors of the protest requested the young people to take the mike and they did. School-going children discussed the need for deep-rooted changes within the society. Boys spoke about the need to respect women, and one girl pronounced aggressively that no matter where the rapist hid, "we will find you and we will destroy you."
Views on rape traverse the spectrum of attitudes and beliefs in Goa. "The inspector asked me why I live alone," explains Harpreet. "He asked why I am thirty and unmarried."
The police are still more circumspect about registering an FIR if the alleged rapist happens to be a Goan. In the wake of the Vasco rape case where an intruder is alleged to have raped a sixyear- old child in the bathroom of her school, the case seemed open and shut until it was shut to remain forever open. "That case was never meant to be solved, and that is why it was never solved," explains a prominent resident of Chicalim. "If you have the right connections [politicians], you can get away with murder, what is rape?" A few citizen activists raised the ante on Facebook and other forums looking for justice for the Vasco rape child. Yet in the background, a sinister silence played. A silence of netizens that simply never engaged, demanded answers or pursued justice for a child.
Goa's not all about sea, sand and fun. There are tormented souls looking out through haunted eyes in every corner, every district of the state. If sexual crime in Goa is to be tackled seriously, our leaders and society will have to start from the very homes of Goans, and start changing attitudes.