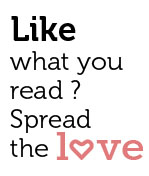 Share
New dynamo of Goa Marriott Resort and Spa 
Five-star property gets a feminine touch
A life-threatening illness spurred Ranju Alex to become an award-winning general manager at an international chain of resorts.
A bird is caught in a cable, ailment hanging precariously by its wing, a disturbing sight in the picture frame windows of the Goa Marriott Resort and Spa, overlooking the Mandovi River. A petite lady watches as members of the hotel staff try to save it, applauding as it finally breaks free. In a way, Ranju Alex is like that bird – enmeshed as a teenager by a life-threatening illness that forced her to face down death and eventually pick her way across the hospitality industry to become the first lady general manager of the Goa Marriott Resort and Spa.
Ms Alex first stepped into the resort in Miramar on her wedding anniversary last year and was struck by its beauty and location. Today, three weeks after being transferred to the international chain's only property in the state, she still pinches herself to wake up as the general manager and not as a holidaymaker.
Strangely, it was an attack of neurocysticerosis that carved a path for her into the hospitality industry. The disease struck when she was 17, then "a frivolous teenager who loved movies and fashion".  With half a dozen tumours in her brain and five in her body, Ms Alex was given six months to live. Her survival is a tale of determination, willpower and breathtaking strength, both physical and mental.
"I got a second chance to live," the 40-something mother-of-two said. "When I overcame the illness, the doctors advised me to avoid academics as the treatment had affected my memory."
Disillusioned by the airlines that demanded conformity to physical attributes such as height, she followed her father's advice to join the hotel industry. She began her first day at work as assistant manager of the Oberoi Grand in Kolkata armed with a diploma from the city's Institute of Hotel Management and a gold medal from the Oberoi Centre of Learning and Development.
"To be honest, I didn't realise that it was such hard work then. I came in for the glamour, but now I love every minute of it. Even after 20 years, I have a spring in my step every day I come to work. I belong here now," says Ms Alex.
In time, Ms Alex became  the Oberoi Grand's General Manager, in addition to a stint as General Manager of the Courtyard by Marriott in Pune. Now it's one thing to be a GM and quite another to be a good one, and still another to be an excellent one. Obviously, her employers see her in the latter category, as evidenced by their decision to grant her the 2012 Marriott International GM of the Year Award for the Asia-Pacific region. A far distance indeed from the scared but determined young woman who had been given half a year to live.
The avid traveller has already found herself at home at the Goa Marriott Resort and Spa, evident as she asks after a passing employee's parents. She believes that being a woman could work to her advantage at the property. "It's my personal opinion that women are born with natural grace and hospitality. It comes naturally to them, especially in India," she pointed out. "Women are very sensitive so they handle people well, which is an advantage. I don't know if there was anything to do with my gender when they transferred me, but I can definitely use it to enhance things here," she added.
Her plans for the five-star resort include taking outdoor catering to another level and spreading the word about the new Marriott spa. "I want the people of Goa, and not just the residents of the hotel, to know that we have so much more to offer," she said.
Days are filled with overseeing operations at the property, maintaining guest relations and striving to better the Marriott experience. Yet, despite her packed 12-hour schedule at work, Ms Alex finds time to do the things she loves – including adding to the family collection of more than 6,000 books and rewinding with old Hindi film songs.
"But my favourite passtime is fitness," said the slim GM whose medications at one point caused extreme weight gain. "I spend an hour working out every day, usually hitting the gym and swimming on weekends. I love reading and I listen to a lot of music, but if you give me 45 minutes, I'd go for a walk."
Her itchy feet have meant extended time with her very supportive family is spent travelling to places across India and around the world. "India has a lot to explore, and Leh-Ladakh is prime on my list now," Ms Alex said of her next travel destination. "We make it a point to go abroad once a year or once in two years, but India is our focus and I have travelled a lot here."
Her jaunts across the world have led her to believe in the supremacy of the hospitality in India and Thailand. "It's very professional in other places abroad, but there's a natural warmth in places like India and Thailand that you cannot surpass," she declared.
It is nearing sunset now and Ms Alex is heading off to an appointment. On the way, she passes on her vivacity to guests and her enthusiasm towards work to her team. It's a contagious spirit that has the Goa Marriott Resort and Spa looking forward to the months to come.