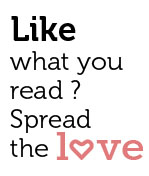 Share
A Beautiful Ride
Rally De Moto was a ride of beautiful machines cruising down the roads of Goa on Sunday 28th December. With a wonderful year coming to an end, this ride was cherished by all those who made it to this rally – a celebration of freedom on the open road, a no-holds-barred expression of strength and speed.
Rally DE Moto was organized by Osborn Fernandes and Gautam Amonkar (well that's me), with the sole aim of getting likeminded people and groups to a common platform to share their ride, experience and love for their machines.
Rally DE Moto saw good participation from more than 20 bikes, which included 2 BSA's, Lambretta's, Vijay Super, Yezdi's, Jawa's, Vespa and a Puch which purred back to life after a gap of 25 years. The Ride also saw a Mr. Menezes, 82 years old, who came specially to meet us and also share a candid moment with his Puch 175 and his plans to restore grounds up.
The ride began from Panjim with 8 bikers riding to South Goa, Margao. We then assembled at SPGDA ground to meet the remaining participants and friends and a quick photoshoot. We were also joined by Mr. Olavo Desouza with his FIAT 1100 and Andrade with Standard Super 10. We then rode/drove to Colva Beach for the final photoshoot and to discuss the big Idea.
The BIG IDEA of Rally De Moto
Create a platform for likeminded people who own, restore, collect and have interest in vintages, classics and machines of the past
To prevent the sale of Goan bikes and cars from being sold to people outside Goa
Preserve these beauties to be road-worthy and see them running on our beautiful Goan roads
To create a forum for easy buying of spares and access to expertise for restoration
Organize more such rides
Get ready for the BIG SHOW
In all, the Rally DE Moto was very successful with riders enjoying every moment and coming away with a commitment to take this initiative further.
A special thanks to Devesh, Fenelon Rodrigues and others who helped make this event possible. And thanks for Veer & Hercules for capturing the show!
Note: Wheels on Streets is a regular section of Goa Streets, produced in conjunction with Goa's on Wheels (www.goaonwheels.com)