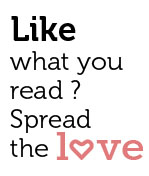 Share
Anna Gerber, for sale co-founder of Visual Editions
Charting the future of books
If there was one word that could describe the voices that spoke at Publishing Next '13, sildenafil it would be divergent. Not necessarily antithetical or conflicting, but divergent.  Divergent because they came from different regions of India, and indeed the world, published in different languages and different in how they saw the publishing world evolve around them.
In its 3rd year now, Publishing Next, which took place Sept. 20-21 at Krishnadas Shama State Central Library, Panjim, has prided itself on being able to accommodate such divergent views. At the same time it has enabled the discussion of a wide range of topics and throw up a lot of questions that are at least deliberated upon if not answered satisfactorily. In his welcome address, Shri Vishnu Surya Wagh, poet, playwright and now MLA, commented that a book had a personality and, by extension, various facets that must be explored.
In his keynote address, Prof A. R. Venkatachalapathy stated that printed books were not going anywhere anytime soon and that, in fact, their numbers had increased in India. He explained how the thirst for books had in fact increased and how it was cruel to suggest that books were on their way out.
The view that books were in fact manifesting themselves differently to different people was a theme that was explored session after session. The first panel discussion on day 1 wondered if there was indeed such a thing as Indian content and what might be the nature of such content. In a diverse country like India, what could be called Indian? And how would one market it to someone non-Indian? Further, was there indeed a difference between Indian content and South Asian content or were they the same given the shared heritage between the peoples of this region?
Publishing Next has always concentrated on Indian languages and this time was no different. In a sample of Indian languages the publishing environments in Odia, Hindi, Manipuri, Malayalam and Kannada were discussed. Similarly there was  yet another panel discussion on how readership in Indian languages could be cultivated where the panelists felt that translations might actually impede any effort to cultivate such readership.  There were other panel discussions that sought to address issues such as the evolution of book retail in India, the challenges and opportunities for ePublishing in India and one that sought to understand if the "Indian Reader" was changing.
Leonard and Queenie Fernandes of Cinnamon Teal, organisers of Publishing Next
A series of workshops sought to acquaint attendees with various new technologies and business practices. There were workshops on ePublishing and eDistribution in Indian languages, on the art of book design, on poetry, on Customer Relationship Management and on the monetization of Internet-based content. Similarly there were experience-sharing "insight talks" where the speakers shared their experiences – Anusha Yadav shared her experiences in founding the Indian Memory Project, Venkatesh Hariharan spoke on the challenges for Indian language computing while Vijay Sampath spoke of the challenges he faced as CEO of Amar Chitra Katha.
The conference was indeed well received by people from all over India. Speakers from France, Australia and England also participated. There was real excitement about how Publishing Next could further develop as a forum, where new and disparate voices could be heard and relevant topics discussed.
Leonard Fernandes and his wife Queenie Fernandes head up the Margao-based self-publishing service CinnamonTeal, which organized Publishing Next.