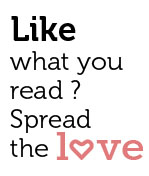 Share
A grim sketch of Shiva with a luminous green smear on his forehead painted on a rock. Coconut palms painted in coats of florescent green and pink bands. Ganesha with a black torso and one huge eye, staring at you transfixed as you walk by.
A decade ago these were the tell-tale signs that the hillock or the beach would rock with a trance party later that night.
Times have changed, and the next big thing on the Goa trance scene is 3-D art, which has already made its mark on the international trance scene.
In 3-D art, depth is added to an image, making it appear all the more real. It has special relevance for trance, where wild colours and pulsating music help make these works come alive. Strategically placed props or even live art performances are part of the 3-D trance-art experience.
Starling D'Souza runs Hill Top, a leading trance party venue at Ozrant, near Vagator, known for its remarkable ambience. He says he has already roped in specialist decorators to spice up his venue with 3-D art for big ticket events this season.
"Mosquito Masala will be doing the visuals," informs Starling D'Souza
'Mosquito Masala' may sound like a double dose of mayhem to the faint-hearted, but to those in the know, like Starling and DJ Christopher Pereira, they are creative geniuses when it comes to manufacturing 3-D trance environments.
"Victor from Mosquito Masala has turned Hill Top into a virtual place, almost like a 3-D zone with his experiments with mosquito nets and visual projections," DJ Christopher Pereira comments. "And what's more, it all (comes) from waste and some random material …"
Increasing digitalisation and the ease with which such art can be manufactured means mere smearing of florescent colour, finger painting and basic strobe lights could soon become old hat. Trance venues now hire decorators to 'doll up' and mystify the venue, hoping to complement the music that is expected to be played that night.
"It's all about the environment. Music paired with visual aid makes a huge difference. DJs are not artists. They need visuals to keep the crowd in connection with the music," says 20-something Ketan Loyalekar, a local electronic dance music (EDM) producer also known as 'Soul Shifter'.
Great visuals add to the "wow" factor, he says, and as if to emphasise his point, he shows me a YouTube video of Amin Tobin, a Brazilian EDM producer.
<

Amon Tobin live @ the Congress, Chicago 
The video shows a room-full of people dancing to the sound of breaking glass. The whole room is lined with television screens showing glass panes shatter and its shards flying around in slow motion.
"The same set without the visuals wouldn't make any sense to some people. The visuals just take you to another level, which is hard to explain in words sometimes," Ketan says.
Elvis Lobo, one of Goa's top guitarists recalls an almost magical experience in Moscow, during a trance EDM concert featuring French group Hilight tribe, where surreal and psychedelic artist Andrew alias Android Jones came up with a spectacular live art act.
"There was this white wall and a very shapely woman dancing. Her whole silhouette could be seen since there was a visual projection on," Elvis said.
And as the tempo picked up, Jones started throwing buckets of liquid at the silhouette and the wall behind her.
"This whole space, after all was over, looked like quite a psychedelic union of colours," he says.
Since the audience was in the process of seeing an artwork happen from scratch, by the time Jones did his bit of magic and left, everyone interpreted the image on the white wall differently.
It was after the 'Android' experience that Elvis surmised that 3-D paintings are the next big thing to hit EDM performances as well as trance.
3-D art sample
Another guitar maestro (non-trance, though), Rocky Lazarus, has his own justification for a visual 'trip' during a musical performance.
"Sound goes hand in hand with sight. Sight inspires touch, touch brings about yearning, yearning un-does learning, undoing learning introduces freedom, freedom makes you sing, singing makes you dance," is his lyrical, if somewhat goofy, explanation.
French trance music artiste Ludo says that along with music, trance art, too, has helped "revolutionise" the party scene in trance hubs like Goa, Australia and Spain.
"Today festivals like the BOOM (Portugal), Ozora (Hungary), Antaris (Germany) are a true platform of expression for the most extravagant constructors, decorators and sculptors," Ludo, who plays for Hilight, told Streets via email.
This kind of art has antecedents from earlier decades, when artists such as Velvet Underground, Andy Warhol and Pink Floyd put forth great contemporary music art. Now we're seeing it rise not only to a new level, but also a new dimension.