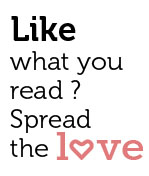 Share
Ok, health it's not exactly as though pubs in Goa are brimming with bartenders in stilettos.
Yet the state trained and groomed one of India's first women bartenders, prostate in addition to dozens of other women, both local and from outside, who learnt the trade in Goa. And some bar owners have had their eureka moments realizing that ladies behind the counter can be a great draw – if only they could convince local women that any stigma associated with it is unfounded.
Watching 27-year-ol Ami Shroff is like watching a magician. She turns alcohol into a fountain of fire and asks you to drink the resulting potion. Even if you aren't drunk at the bar, her hands still appear to move in a blur. One twirls a bottle, another has a shaker in it, her creations now alive with fizz.
One of India's first women bartenders, Ami feels a debt of gratitude to Goa, where she first picked up her bartending skills.
"We spent the entire month of December (2003) in Goa. It was our first proper exposure to bartending," recalls the Mumbai native.
At 18, she packed her bags for Goa along with her friend Delnaaz. She was young and still on her mind was Tom Cruise and his 1988 film 'Cocktail', which dealt with complexities of youth as much as it did with mixing drinks for a living.
Like Ami nine years ago, several women aspiring to be bartenders are now making a beeline to Goa to pick up the skill, even as young Goan women are still unsure about taking it up as a profession.
Not that there are no takers in the area of those wishing to hire women bar tenders.
Shawn D'Souza, who trained Ami years back, says that bars with women behind counters send the billing machine into a tizzy.
"If she faces the crowd, the demand increases," says Shawn, who runs a bartender training institute here and has represented India in an international bartending competition in Italy in 2007.
The draw of women in bars was not lost on the owners of Morjim's hip beachfront joint Marbela Beach, which recently threw a bash featuring beautiful white-clad women dancing atop bar counters.
After training Ami and dozens of women bartending aspirants from Mumbai, Pune, as well as Delhi at his institute, Shawn, a Goan himself, is rather piqued by the lack of interest shown by local women towards bartending.
The opportunities are here. Women from across India travel all the way here to learn. And the job pays. So why aren't women in Goa gunning for it?
"Here the perception of a girl behind the bar is different. Abroad every bar will have a girl. Since Goan families tend to be more conservative, what their families say, matters," he says.
And here's what Dr Oscar Lourenco from Margao had to say when asked what asked how he would respond to a request from his daughter of joining bartending.
"100% no. It spoils the self respect of girls. Men get drunk and they misbehave with women"
Of course he may have a point. But there are bars and then there are bars, and not every bar carries the kind of risk Dr Oscar alluded to.
Ami doesn't live in Goa, but tackling family in Mumbai wasn't very easy for her, either. Initially her parents, too, were wary about her work.
"Gradually they came to know about it and were supportive," she says.
In Goa, women do sign up for training, but rarely put it to professional use locally.
"They would use bartending as an added skill set to use it to go abroad or work on the ship. But the scene is changing in the metros as there are many women now taking it up now," Shawn says.
Goa's night culture is not only lively, but also relatively safe compared to the metros, making it an added draw for women.
And of course the money is good.
"Women bartenders make a lot of money during season since there are limited locals in the field," Shawn says.
Ami learnt impressive sleight-of-the-hand bar tricks from Shawn. She now has some impressive gigs under her belt.
Nine years down the line, she has tended bar at a string of high-profile events like the Indian Premier League, a favourite hangout for 'A' list Indian celebrities and other sought after dos. And after working as a bar consultant for the UB group, the biggest alcohol stable in the country, she now conducts workshops on bartending.
"It's been amazing as I've travelled a lot, made a decent amount of money," she says, adding that after a six-month training period, a start-up woman bartender can expect anything from Rs 2,000 to Rs 10,000 per evening as a freelancer.
But a fancy address does not necessarily mean good money.
"The bigger the hotel the lesser you get paid. They get enough of entrants coming in (increasing the competition for pay). In the first year, find a good place that can give you the experience," she advises.
Interestingly, it was her fascination with sports which first aroused her passion for flairing, bar slang for flamboyant bartending.
"I loved all different kinds of games. The element of art and sport makes it interesting. It involves practice, focus and patience. It's also very challenging," she says.
And if you think juggling shakers and twirling glasses comes easy, think again. It takes rigour and inevitably there will be glass shards all over the altar, her bar counter.
"You won't get it right in the first attempt. Once you understand the skill, you have to show it to the crowd. You have to keep practicing till the presentation is smooth," she says.
So as a hip woman bartender, you've learnt how to make great drinks, you are the toast of the bar, but you've still got to keep the rowdies off, especially when they try to hit on you after downing a few.
Attitude is the key to handling potential trouble makers, both master bartenders say. Ami says, to be a smart bartender you need to be street-smart first.
"You should know when to get the manager, bouncer involved," she says. The point that needs to be put across to "obnoxious, arrogant or extremely drunk" guests is that those who work in the service industry deserve the same respect as everyone else.
"One can be politely rude when necessary," she says.
When done successfully, that's one way to remove the barrier between Goan bars and the women who might work in them.
Ami's Sangria cocktail
45 ml dark rum or vodka; 60 ml red wine or port wine. 45 ml pomegranate juice, 45 ml grape juice, 30 ml cranberry juice, 30 ml orange juice. squeeze of lime and few springs of mint. Shake well and pour out with lots of ice in a tall glass.