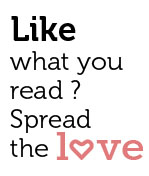 Share
Devika Rani in an iconic scene from 'Bombay Talkies' studios classic film Durga 1939
My German Grandfather Was A Pioneer In Indian Movie-Making.
A New Book Will Contain Hundreds Of Never-Before-Seen Images From His Personal Collection
Josef Wirsching, my grandfather, was a pioneering master of cinematography. In 1923, he was working as a cameraman with the Emelka Film Studios in Munich, Germany when he was directed by his studio to help an ambitious Indian lawyer, Himanshu Rai, shoot a silent film called "The Light of Asia." The film, shot entirely on location in India in 1925 with the help of three other German technicians, was released in 1926 to rave reviews throughout Europe due to its vivid visual authenticity. The first ever Indo-German Cinematic collaboration of this magnitude, it was also the most expensive movie ever shot at the time.
The grandeur of the film lives on because it was the first movie depicting India where the sets were not painted backdrops and the actors were Indians and not Europeans in grease paint make-up. It was the first time the Western world got a chance to see India in all its glory and misery, through the telling of the simple story of the life of Buddha.
During the filming of this movie, Josef fell in love with India. The Jaipur court astrologer remarked to Josef that he had "returned to the birthplace of a previous life", and my grandfather took this as a sign that he must return to India.
In 1927-28, he travelled overland from Munich to Benares through the Syrian Desert and Persia. Along the way, at the Indus River, a soothsayer mentioned to him he would do marvellous things if he stayed in India – a thought also echoed to him by a naked mendicant in Benares. He continued onwards through the northeast of India through Mandalay and Burma to end his journey in Rangoon. At that time he made up his mind that he would return to India and nature would provide a way.
In 1935, Josef was handpicked to become the head of Cinematography and part of a team of filmmakers led by Franz Osten as Director, Carl Graf Von Spretti as the Set and Costume designer, Wille Zolle the Laboratory in-charge and Benjamin Hartley the sole Englishman who handled the sound recording for Himanshu Rai's newly created studio in India – "Bombay Talkies". With the acting talent of Devika Rani, Ashok Kumar, Mumtaz Ali, Najmal Naqvi, Najmal Hussain, Chandra Prabha, F. Pithawala, to name a few, the studios made highly acclaimed films like Jawani Ki Hawa, Jeevan Naya and Achhut Kanya etc .
At the outbreak of World War II in 1939, Josef and all other German, Polish, Austrian and Italian citizens in India and any other "Allied Force"-ruled country east of the Suez, were interned in prisoner of war camps run by the British.
After an air bombing raid over Munich in 1944 destroyed his family home, Josef had nothing left to go back to. He made India his home and continued filming at the "Bombay Talkies" studios, making epic films like 1949's Ziddi, which launched the career of Dev Anand, and the first ever Indian horror flick, Mahal in 1950. The latter movie had the dark expressionistic film noir look which made Kamal Amrohi's script come alive with many firsts in film making special effects as well. It was this understanding between Josef and Kamal Amrohi that led to their other hits, including Dil Apna Aur Preet Parai in 1960 and their magnum opus Pakeezah, released in 1972, that is still rated by many film historians as one of India's top ten films of all time.
 The main cast and crew of "The Light of Asia" atop the ramparts of the Jaipur Palace in 1925 during a break in filming. In the picture (from right to left) Barthe Schultes, Josef Wirsching, Himanshu Rai, Niranjan Pal, Willie Kiermaier, Modhu Bose and an extra.
My grandfather died in 1967, a fortnight after the passing of his wife Charlotte, leaving his legacy in the careful charge of his only son Wolfgang Peter Wirsching, my father. For many years my dad painstakingly preserved his father's collection of photos and other memorabilia, and later I joined these efforts. In 2009, we decided to use technology to open the archive that would give us a comprehensive look at the material. Over the next 5 years, with our limited resources, we digitally inventoried the images in controlled conditions to avoid any atmospheric degradation to the already fragile material, which is highly flammable and adversely affected by humidity.
In December 2010, Mr P.K. Nair, the previous head of the National Film Archives of India, visited our archive and saw some of the material first hand. He was surprised to note the extent and well preserved condition of the collection. He noted that the quality and quantity of our material does not exist in any private or public archive anywhere in India. Much of the material of this genre once found in the National Film Archives of India no longer exists due to fires that broke out there during 2000, after Mr Nair had already retired as its head.
This aroused our curiosity to probe further and, to our astonishment, we learned that Josef's Askania Camera and other equipment filling six cases, which had been donated by Wolfgang Peter to the NFAI in the late 1960's, had disappeared. We feel sad that this is the state of preservation in India and have decided to preserve the remaining part of Josef's work ourselves by publishing a large format, hard cover, 250-page photo-book which will contain hundreds of "never-seen-before" images from Josef's personal collection, with detailed anecdotal histories written by a trio of researchers possessing expert knowledge of Josef's work.
We have chosen to crowd fund this project, as this way the film-loving public can personally get a chance to play an important part in making this project a reality. We are inviting the public to place their pre-orders for the limited edition Postcard sets, the Collector's edition Book, or Art prints we have made available as rewards on our crowd funding campaign at www.wishberry.in/campaign/bollywoods-german-origins/
The campaign is open until the 14th of November so please make your pledges today to help preserve this fragile collection of Indian Film History for future generations.
Please do check out www.wirschingarchive.com for more of the imagery being made available from the collection and do follow our family's Facebook page www.facebook.com/wirschingarchive for interesting film trivia and imagery that's uploaded regularly.
Kamal Amrohi, Josef Wirsching, Meena Kumari and a few of Josef's assistants on an outdoor shoot in Kashmir for the filming of Dil apna aur Preet Parai which was released in 1959
Georg Wirsching is the grandson of the late Josef Wirsching and is a professional artist, with many works done over a 20-year career for corporate and private collections around the world. He is currently the Administrator of the Wirsching Archive.