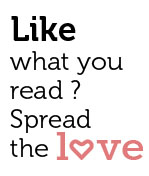 Share
Slated as 'one of the finest poets writing in India', Arundhathi Subramaniam, is an award-winning author of ten books of poetry and prose including 'When God is a Traveller' and the bestselling biography 'Sadhguru: More Than A Life'. Few poets capture contradictory impulses so convincingly, and this unexpected range is what makes her work a pleasure to read.
P – Why did you choose to write poetry?
A – The real choice was words – to spend a life around words as a way of exploring the mystery of being alive and human. I've always loved the sound, rhythm, velocity, and joy of language motion.
P – You attended a Poetry Circle as a young poet. How was that experience?
A – It was a forum in Mumbai in the 90s, early 2000s, where several young verse-infatuated people gravitated. One space in the city, where an otherwise marginal preoccupation was taken seriously. A place where you could read work and get crucial rigorous feedback.
P – How are poets promoted and given exposure in the Indian poetry website that you edit?
A – In the India Domain, I feature two to three poets per edition, in some depth. Poets are so often treated as inconsequential. Paying them the courtesy of serious attention is one way of trying to honour their contribution.
P – Tell us about your journey as a performing arts curator, and Head of Indian Dance and Chauraha at the NCPA, Mumbai?
A – I joined the National Centre for the Performing Arts in 1994 when the Marathi Artistic and stage director, Vijaya Mehta, invited me to spearhead 'Chauraha', a discussion-based inter-arts forum, which I led for fifteen years. It became an important cultural hub in the city, went on to spawn many other similar flora in its wake.
In 2009, I also took on the mantle of Head of Indian Dance. Writing on classical dance for several years, this seemed like the ideal chance to revive a moribund dance department. I instituted two annual dance festivals, inviting leading dancers of classical and contemporary orientations.
I left NCPA in 2010 to focus on writing, though I continued in their Dance Committee. In 2013, I returned again to curate a festival of dance and Bhakti poetry, called 'Stark Raving Mad'. A mix of film screenings, poetry readings and dance performances, it was a tremendous success, drawing new audiences and generating much critical attention.
P – What are the salient features of composing in verse, rather than prose?
A –  Both have their own challenges. But poetry is a magical dark art, the oldest form of literary enchantment on the planet. It has a compressed and distilled utterance with its own incredible charge, a form of enchanted archaeology, leading you deeper into realms you hadn't quite imagined.
P – How would you rate yourself in your profession?
A – There's a long way to go. But I was ecstatic when my poems, 'When God is a Traveller' was shortlisted for the TS Eliot Prize –the top poetry award internationally. When I started out, I never quite imagined that would ever happen.
P – Which books are you presenting at this litfest?
A – I've edited, 'Eating God', an anthology of Bhakti poetry and sacred medieval poetry, featuring a wonderful assortment of mystic poets – each more radical than the other. It's wild, provocative and unpredictable, adopting tones ranging from rage to lust, addressing the gods of their understanding. In such a relationship of scorching intimacy, nothing is taboo. The assumption is that god and devotee, beloved and lover, cannot be separated very long however hard they try. I'm also reading from 'When God is a Traveller', which won the inaugural Khushwant Singh Prize for Poetry, the International Piero Bigongiari Award, and was shortlisted for the TS Eliot Poetry Prize.