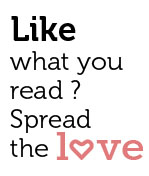 Share
If food were a song, Cantare could run for the Grammy.
Cantare, which means "to sing" in Italian, gets high marks for both its food and ambience.
Camouflaged deep inside in north Goa's Saligao village, amidst quaint, elegant lanes lined by tasteful Portuguese houses and haphazardly built tenements, Cantare is something of a well-kept secret which I don't divulge here without a slight twinge of guilt: Will Cantare still be Cantare if everybody and their mother flocks here?
 I started with the Cantare platter. The delicately herbed bits of chicken, fish, prawn and beef were served with a kind of tartar sauce and a delicious red chilli-garlic paste. The marinated olives, spicy cashews and shredded cabbage salad made me realize that Cantare, though billed as more of a bar than a restaurant, actually has the potential to become a foodie mecca.
Don't come here to eat if you require your table and chair to be of standard height. You may find yourself reaching for the next bite while seated at angle far greater than 90 degrees, perhaps beside a low-lying coffee table on which elbows cannot be rested. Did I say it's actually a bar? Yes it is, but one that certainly takes its food more seriously than your average drinking establishment.
The Cantare platter went very well with a nicely-prepared fruit-laced Sangria. When it was time for dessert, we ordered poached pear, which arrived as an appeasing little wine-reduced sweet, sliced in half, and with a serving of vanilla ice-cream sandwiched between the fruit. It worked, as did the key lime pie.
Cantare's interior features heavy wooden benches and chairs, curios placed aesthetically all over. The lighting is dim, but not to the point where you can't see the culinary or liquid creations. Perhaps more than anything else, Cantare's charm derives from its surprising proximity to residential homes. As we sat in the verandah on the top floor, folks in the neighbourhood emerged out of a ground-floor building opposite the restaurant and began a round of Christmas carols. It was, simply put, unforgettable.
If you want to escape the chaos of the city and the beach belt and still enjoy a fun night out, this is a good place to do it.
Food: Excellent
Ambience: Excellent.
Service: Attentive.
What's odd: The money-plants hanging by the first-floor verandah were clearly dead. Why have them if you don't water them?  Also, credit cards are not accepted – not a very customer-friendly policy if you haven't had a chance to visit the ATM.
What's great: Cantare has maintained the culture and ambience of a small village tavern.
Contact: Cantare, Cruz waddo, Saligao, +918322409461