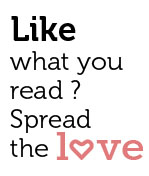 Share
"You only live once, but if you do it right, once is enough." ? Mae West
 It's not easy to define Art Escape, except to call it a 'place' at Vaddi Beach just after Benaulim in South Goa.  Art Escape can mean different things to different people – an eco-friendly resort, restaurant, art workshop, yoga centre, music hub, mecca for an alternative lifestyle.  In its ashram-esque setting, many a visitor has found whatever it was he was seeking.  I am always seeking a great meal, and I found Uzo: Left of Centre.
The restaurant is at the forefront of the Art Escape premises.  The keyword here is casual – rustic tables painted in abstract art with low cane chairs, a kitsch décor, lampshades made from recycled bottles, low lighting and a pleasant sea breeze.  The menu mirrors the casual ethos with some all-time favourites and some creative dishes plated with flair.  Try the Goan sausage tarts and fennel spiced onion rings to begin your meal.  Both are finger licking good and you will find it hard to stop at one portion.  Please do, though, for you must leave room for the main course.
I am a fan of their pasta – the penne in a pesto sauce being a strong recommendation.  The pasta is perfectly cooked a la dente and beautifully coated with the fresh sauce.  The pink risotto with beetroot and grilled tuna is an unusual dish, with a subtle balance of taste and colour.  Pizzas are easy to do well if you have the know-how, and equally easy to botch up if you don't.  The team here clearly knows their onions.  The grilled chicken and olive pizza is several notches higher in quality than most restaurants in Goa.  The thin crust base is crisp and brown and the toppings are liberal.  For dessert, try the three-way chocolate mousse – a medley of white, brown and dark chocolates that will conspire to leave you addicted.
In the past, the weak link was the food.  This season, not only has this been corrected but also become one of the focal points.  That is a welcome turnaround.  A new team of partners from Mumbai has come on board to infuse fresh ideas into the venture.  And the man who has taken over the kitchen is Chef Prathamesh "Mickey" Shenoy.  Not too long out of hotel school, this youngster demonstrates a flair for his trade beyond his years.  At breakfast one Sunday, we tried the French toast in a basil pesto sauce served with sausages.  An uncommon, and outstanding, take on the traditional breakfast favourite.  Other winners at breakfast are a well plated picked mushroom omelet and pancakes with an orange glaze or grilled pineapple.  Their new offering, a Sunday Sangria lunch, promises to be interesting.
The service is friendly, though a little slow at times.  Place your order with a member of the management team to avoid mix-ups.  My pet peeve about Uzo, however, is the pricing.  A three course meal for two, without liquor, will set you back by around fifteen hundred rupees.  I get that the food is very good, but in a casual open air setting where you swat flies and mosquitoes between bites and dogs sit at your feet, I do not see a reason for the premium rates.  One hopes that the enthusiastic team realizes this and makes a course correction in time.
Come here on a Wednesday or Friday night and soak in the atmosphere – where the musicians keep commercial considerations aside and play to their hearts' content, where old friends catch up and new ones are made.
A visit to Uzo and Art Escape is a lesson in determination.  To see a group of passionate, young people leave their comfort zones to live their dream is inspiring.  You will leave with both, your stomach and your soul well nourished.  And wondering if you will ever take that leap of faith to follow your own heart.
The heart says: Good food, good music and friends aplenty
The mind says: Menu prices need a review, cleanliness levels could do with improvement
The wallet says: Rs. 1500 for two for lunch / dinner without liquor.  Rs. 500  for two for breakfast
The Verdict: Very good. Must visit.
Address:
Waddi beach, Benaulim
Carol +919892286666
Sandra +919881568756