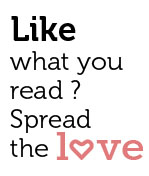 Share
Beef Goulash
Recipe for Beef Goulash
This is, physician after all, an edition focusing on growing intolerance in India. In recognition of the beef ban in neighbouring Maharashtra, and the current extreme difficulty of obtaining beef in Goa, we thought this would be an opportune moment to present a delicious recipe for Beef Goulash, from celebrated cooking expert Kornelia Santoro. You may have to wait a bit longer before beef is once again available. But once it is, trust us. You won't go wrong with this yummy recipe!
 What I present here as Goulash – I must confess – has come a long way from the Hungarian original. I also have to disclose I have never had the pleasure to visit this Eastern European country. However I have grown up with my mother's version of this dish. What I call goulash though is something else still: I don't even use paprika to cook it – the main ingredient in a Hungarian goulash. Sometimes you can find paprika here in Goa and then occasionally it finds its way into one of my concoctions.
Nevertheless I like my version of goulash even without the paprika. My men, the main audience of my efforts in the kitchen, are happy with it. They never complain about my audacity of calling goulash what is mainly pieces of stewed beef in tomato sauce.
Certainly you can offer goulash all year round, yet it is not really a dish for the hot season. You can appreciate it better on a cool winter evening or during the monsoon rains, as it is one of these meat dishes which thrive on a rich sauce.
Ingredients (for around 4 servings):
500 gram lean beef
best from a filet or silver roll
4 carrots
500 grams of onions
3 cloves of garlic
2 packets of tomato puree
6 tablespoons olive oil
2 tablespoons butter
salt
pepper
water
Method:
Clean your beef and cut away all bits of fat. Cut it into cubes about 2 centimeters long. Clean the carrots, the onions and the garlic. Chop the vegetables in a blender or dice them by hand.
I have to say, that when it comes to chopping big amounts of vegetables I rather enjoy the support of electrical kitchen helpers. Many of my friends have the help of a maid which cleans and cuts vegetables for them, but honestly, I don't really like that. I am rather fuzzy when it comes to food and I don't like the idea of a domestic helper touching what I put into my mouth. Never mind my opinions, please: You are your own boss and if you have somebody doing the boring bits and pieces I can only say: good for you.
According to logic reasoning with this attitude I should avoid restaurants altogether…but I am a woman and I don't live according to logic. I rather do enjoy eating out occasionally – but when I do it comes with a rather high price tag.
Forgive my ranting: The important thing for goulash is to have your vegetables for the sauce finely shredded before starting to cook.
Now heat the olive oil in a big pot. I use the pressure cooker for this dish as it cuts the cooking time into half and it never fails to render even the toughest meat tender. Of course you can cook it in a normal pot as well. Throw your meat into the well heated oil and turn it around, so it changes color everywhere. You want a bit of the brown, roasted crust on at least some pieces of meat to give flavor to the sauce. Now add your onions and carrots and fry all together for around 5 minutes. Finally add the tomato puree and enough water to cover everything. Now put on the lid and simmer on lowest flame for around 3 hours in a normal pot.
If you use a pressure cooker, add half a liter of water, put on the lid and cook the goulash for one and a half hours after the first whistle. I know, this sounds like a very long time, but the Indian beef tends to be quite chewy and needs long cooking to become really tender. The meat of the goulash should be so soft that you don't need a knife for cutting it. Towards the end of the cooking time, add the butter, salt and pepper according to your taste. If you like your goulash spicy, add one tea spoon of red, ground chilies together with the tomato puree. If you use a pressure cooker, wait until the pressure drops, then add the butter, salt and pepper. Serve this dish with boiled potatoes which soak up the delicious sauce nicely.
Kornelia is a German food writer living in Goa, India, with her Italian husband and her son.  She has published two cookbooks, Kornelia's Kitchen – Mediterranean Cooking for India and Kornelia's Kitchen 2 – Cooking for Allergies. Both have won the Gourmand World Cookbook Award. All her recipes are easy, fast and delicious – the right kind of food to keep your family healthy and happy without spending too much time in the kitchen.