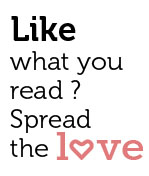 Share
India's leading affordable casual dining restaurant brand launches its first restaurant at S.G.P.D.A Market complex, hospital  Margao, South Goa
Expanding its foothold in the western part of the country, India's leading affordable casual dining restaurant brand, Pizza Hut, has opened its very first restaurant in S.G.P.D.A Market complex, Margao, South Goa.By opening a restaurant in the commercial hub, the brand is further strengthening its position in tier II cities.
The 80covers restaurant located at the Margao, South Goa, has a casual décor with warm lighting, use of earthly tones, display destination seating for groups of different sizes and mood graphics on the walls making it an ideal destination for informal gatherings. With a menu ranging from world famous signature Pizzas, flavourfulPastas to variety of Appetizers, Beverages, Soups, Salads and mouth-watering Desserts, Pizza Hut is all set to offer its world class dining experience to more and more consumers in the city. Its menu comprises of offerings at an exceptionally affordable price with 3 course meals starting at just Rs 109/-,& also a new range of 'So Cheezy' Pizza at Rs 149/-.
Speaking on the occasion Sanjiv Razdan, General Manager, Pizza HutIndia said "As a brand, we want to reach out to the maximum number of consumers across regions. We are delighted with the launch of the second full service Pizza Hut restaurant in Goa. Keeping in line with Pizza Hut's affordable casual dining positioning, this restaurant will offer warm and inviting ambience and friendly service along with a vast variety of our food. We are proud of this new launch and positive that Pizza Hut will offer a great dining experience for friends and family, and a wide variety of pizzas, pastas, appetizers, beverages, desserts and much more to the people of Goa.
Store Address:Pizza Hut Ground floor E-WING, Osia, Commercial arcade,S.G.P.D.A Market complex, Margao, Goa: 403601
About Pizza Hut:
Pizza Hut, the world's leading affordable casual dining and delivery restaurant brand, has been present in India for over 17 years. It made its foray into India with a restaurant in Bangalore in June 1996 and was the first international restaurant chain to pioneer this category in India.The restaurant brand offers an exciting menu consisting of its signature pizzas, appetizers, pastas, desserts and beverages. Its trademark dining experience has been recognized by Brand Equity to make it the 'Most Trusted Food Service Brand' for 8 years in a row. Pizza Hut was also awarded with "Food Packaging Innovating Company of the Year" by Supply Chain Leadership Council in 2010 for their innovative delivery process. With over 70,000 footfalls per day across the country, Pizza Hut is the perfect place to celebrate any occasion in life, small or big.