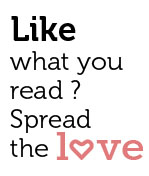 Share
AAP members, Hamara School Children & Armando Gonsalves- Chairman, Goa ForGiving Trust (Right) at the entrance to Mother Teresa's Home
February 14th, is generally made out to be a day of love celebrated between lovers and couples. But, we at GoaForgiving celebrated "The Power of Love" in our own special way at Mother Teresa's Home in Panjim. We chose to spend our Sunday with the elderly, the sick and the orphaned, celebrating through song, dance and music, thus marking it as the Weekend of Love!
People from across Goa, including all the Political parties were invited to join us in spreading love, to which the AAP responded. AAP members included Dr. Oscar Rebelo, Joe Gomes, Arturo D'souza, Miki Naik and others held a Jhadu Chalao Yatra (Sweeping Rally) from the Gonsalves Mansion up till Mother Teresa's with the idea of sweeping our souls and working towards the betterment of our country. The Revving Peace Makers (RPM- Goa) a biking club which was launched on the 14th of February, whose mission is to make peace with a disturbed planet and all its inhabitants, also joined us by riding to the Home with a message to spread love. The charming Hamara school children sang a few songs like "God's love is so wonderful", "Love is something that you give it away" and others for the elderly. Varun Carvalho too strummed a few songs for them, thus bringing a smile to their faces. Students of Dr. Martins Dance Academy were also a part of our programme. AAP members distributed Red Roses to all the people gathered, which were later on presented to the inmates as a sign of love. The inmates were very happy and delighted to receive them, which was significant through the bright smiles on their faces.
Through our humble work Goa ForGiving wishes to enthuse our other friends in Goa and beyond to reach out to old age homes, hospitals, orphanages and the other less fortunate sections of society to spread the message of love through their words
and deeds even beyond the 14th of February. There are so many people who are bereft of love, spending some time with them and showing your love to them is what they look forward to. "LOVE" is all you need to show towards the ones who need it the most, and possibly the only thing that could make this World a better place to live in!
Hamara School Children at the Entrance to the Home
Goa ForGiving sends out a message to everyone this Love season, "SPREAD LOVE WHEREVER AND WHENEVER YOU CAN!"