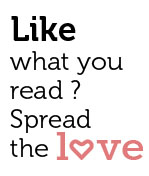 Share
Make one healthy choice, then make another
Celebrating 74 years birthday remembrance of Late Basilio Soares on 7th Sept.
Celebrating 13th Anniversary on 7th September We have been with you as you sweat, to stay fighting fit through sheer perseverance. But a great body is your fitting reward. Basilio's 7 will strive to provide even better service and motivation. So you can be healthy and fit as a fiddle.
Highlights
Health Club Gym Zumba Kickboxin Gymnastics Taekwondo Karate
Whether you are looking to slim down or tone up, have more energy for work or for your family, or just look and feel better—you need to exercise. Like the name suggests, Basilio's 7 Health Club/Gym is a fitness center, where you can choose from many options. From weight-loss to weight-lifting, kick boxing, kick aerobics, taekwondo, dance class, karate, free weights to cardio equipment, personal training to group fitness, the fitness menu covers the works! Choose the intensity of your workout and feel at home, no matter what your current fitness level may be.
Basilio's 7 Health Club/Gym is for both- the ones who want to build muscles and for the ones who want to keep fit. It has dumbbells ranging from 5 to 120 pounds and is well equipped with treadmills, elliptical trainers, spin cycles and many other machines to tone muscles.
Launched on 31 March 2002, this fitness centre moved to a bigger premises on 7 September 2007 and is now the largest gym in Goa. Conveniently located in the heart of Panaji city, it is more of a passion than a business for its proprietor Aldrin Basilio Soares. The gym was named after Aldrin's father, the famous Goan footballer of yesteryears, late Mr. Basilio Soares. Basilio's Health Club/ Gym is completing 13 years on 7 September, the 74th birth anniversary of Mr. Basilio Soares.
The gym has sophisticated training equipment, and competent and helpful trainers. Aldrin says he will be adding new machinery to the gym in the next few days, with a surprise machine that hasn't been introduced in Goa yet. Makes you wonder, right? Make sure you drop in there on 7 September to discover the new revamped Basilio's 7!
Jerai JxFit Shape- T launching first time in Goa – Basilio's Health Club, Panjim.
Aldrin Basilio Soares (Proprietor): Aldrin Basilio Soares is into fitness for the last 26 yrs. From 1982 to 1991 Aldrin trained in martial arts in Shotokan (Karate) under Sensei Kishan at Don Bosco High School, Panjim, Goa. He moved on to Taekwondo in 1991, and trained under Sensei Oscar Luis. Aldrin started lifting weights in 1985, under the guidance of Mr. Premanand Naik at the Indoor Stadium, Campal. His father was Goa's best known goalkeeper during his hey days, and sports runs in the family blood. Aldrin is driven by the desire to give the people of Panjim many healthy and fit years ahead, via his 'Basilio's 7 Health Club/Gym.
Timings:
Mon-Fri 6 a.m. – 9 a.m. & 5 p.m. – 10 p.m. Sat 6 a.m. – 9 a.m. & 5 p.m. -9 p.m.
Address –Angel Anne Arcade A-3,
St Inez Rd, Santa Inez, Goa, 403001
Contact – 0832 222 8014/ 9822384909
Aldrin Soares
Late Mr. Basilio Soares