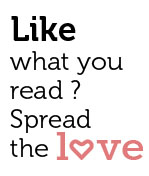 Share
High-fiber shell with naughty filling
My son Valentino never ceases to amaze me. One day we watched a food show featuring heavy deep frying. Although deep-fried food clogs your arteries, it does have its culinary merits. "Why don't we make something deep fried together?" was Valentino's innocent reaction to the health hazards we had just watched. (One of them was huge strips of bacon dipped in batter and then deep fried…)
"I want something with bacon and carrots", he continued. Luckily he included something healthy. Carrots belong to the few vegetables he likes. Being an obedient Mama, the next day I went to work. Bacon it had to be, carrots also.
I decided to balance the bacon with a wrapping made with some healthy, whole-wheat and dry-bean flour. It has a lot more fibre and protein than the normal whole wheat flour and a low glycemic index – in short, something healthy. I used it to make simple dough with eggs and oil which we stuffed with bacon bits mixed with spring onions, garlic, carrots and mozzarella.
"Now we also have to name it", said Valentino after our work was done. Because of the shape we agreed to call our creation 'Piggy Moons'.
Ingredients for the filling: ('35 Piggy Moons')
1 packet bacon (200 grams)
1 packet mozzarella cheese (250 grams)
1 big carrot
1 bundle spring onion
2 cloves garlic
Ingredients for the dough:
2 cups flour (preferably flour for diabetics)
2 eggs
5 tablespoons olive oil
1 teaspoon salt
water
You also need:
Flour for rolling of the dough
1 egg for brushing the moons
peanut oil for deep frying
Method:
Cut the bacon into small pieces. I find this easy to accomplish when the bacon is still frozen. Put it into a nonstick pan and fry it over a small flame to release the fat slowly, but surely. While the bacon is frying, clean and chop the spring onions, the carrot and the garlic. I just throw them in a blender; you can also use a grater for the carrot. Grate the mozzarella cheese as well. When the bacon bits have turned crispy and released their fat, add the spring onions, the carrot and the garlic and fry them all together for about two or three minutes. The onions should turn translucent.
At this point a mouthwatering aroma ought to fill your kitchen. Let the filling cool down before you mix it with the mozzarella cheese. Now it is time to work on the dough. Put the flour in a bowl, add the eggs, the oil and the salt and start combining it with a spoon. Once it is mixed, take some cold water, put aside the spoon and go in with your hands. Knead the dough thoroughly with just enough water to make it smooth. If by mistake you have added too much water and the dough remains sticky, you can add some more flour.
Finally we are ready to make the moons. Take about a third of the dough, knead it into a ball and dust it with flour. On a smooth surface – I use my granite kitchen countertop – roll out the dough as thinly as possible. Now stamp out dough circles with a big glass or a round cookie cutter. Put one egg in a small bowl or a cup and jumble it up. Brush the dough circles with the egg wash to make the borders stick together. Place one teaspoon of filling on a circle and fold it into half, making sure the dough covers the filling well. Secure the round border by pressing it together first with your fingers and then by pressing it down with a fork. This not only secures the edge, it gives it also a nice pattern.
When you have made your way through all the dough, your 'Piggy Moons' are ready for frying – or freezing, if you want to fry them later on. For freezing spread them out on a plate and put them into the freezer. Once they are hard you can pack them properly. In this way they will not stick together and you can take out the pieces easily.
Now heat up enough peanut oil for deep frying your moons. I prefer peanut oil because it can be heated to high temperatures. The oil should be so hot, that the 'Piggy Moons' don't stick to the bottom of the wok, but float up immediately. Fry them until they are golden brown on both sides, drain excess fat on a kitchen towel and serve. If you want your piggy moons spicy, just add some chopped green chilly to the filling.
Kornelia is a German food writer living in Goa, India, with her Italian husband and her son.  She has published two cookbooks, Kornelia's Kitchen – Mediterranean Cooking for India and Kornelia's Kitchen 2 – Cooking for Allergies. Both have won the Gourmand World Cookbook Award. All her recipes are easy, fast and delicious – the right kind of food to keep your family healthy and happy without spending too much time in the kitchen.