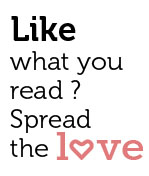 Share
A Great Way to Preserve and Share Your Memories
Sometimes the virtual world is just not enough. We can click a thousand images and keep them on the computer or share them online. But what happens when you want to hold those precious images in your hand, pharmacy and savour them? It is a indeed a different feeling when you encounter these perfect moments in the form of print or tangible products that you see and feel each day.
This is what photojaanic.com is all about. It's the ultimate e-commerce store that offers professional quality storytelling products such as photobooks, cards, personalised invitations, mugs, T shirts, notepads, prints, posters, gallery wrapped canvas and calendars, with minimum hassle and at attractive prices.
With photojaanic.com you cannot run out of ideas about gifting your loved ones during Christmas, Diwali, Eid or any special occasions or holidays.
How about preserving all your memories in a photobook? Be it family reunions, parents' 25th wedding anniversary, or a framed canvas of the family tree? For all yours questions photojaanic.com has the answers.
Every stage in life has a story attached to it and it has to be told and re-told. Do not recollect your child's first year or her first walk or his first words  but cherish it year after year. Then there's school, family outings, birthdays and many more celebrations. Then be it graduation, love life, marriage, honeymoon, first child or grandchild.  And as the cycle continues photojaanic.com follows you.
Photojaanic was created out of a passion for visual storytelling. The team behind it are inspired  by the stories people tell. Photojaanic's purpose is to help you all create professional quality stories, with ease and affordability.
Photojaanic is always innovating with new products and services keeping up with the changing times. Guest book is one of the examples. Find it at www.photojaanic.com/wedding-guest-books. A guest comment book is a great way to remember the written comments from your friends and family at one's wedding and elicit the emotions you felt on your big 'Day'.
Making a guest comment book like this would require some graphic skills and a lot of time to layout the book.
With Photojaanic's service, the  couple can get a professionally designed and printed book.  All they have to do is upload their photos, choose a theme, and choose the questions they want. Photojaanic will do the rest.
They also have other books planned in a similar manner, like professional quality wedding books that the couples can order directly online.
Time never waits for anyone and memories fade as we age. But with photojaanic.com you can freeze images for ages to come.
Photojaanic is a brand of New Vision Imaging that has been in the photographic industry for over 25 years, manufacturing photo products for photographers and consumers in India and Singapore.