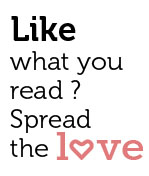 Share
Steven Gutkin (second from right) releases Genesis,click the Calamus souvenir at St. Xavier college, decease Mapusa.
Principal DR. Fr.Walter De Sa, Mrs Vailarose Fernandes and Nitin Volvoikar were also present.
It's not easy to find an inter-collegiate event that stands out from the rest. There's the clichéd dance-fashion show routine and one or two other tired and overdone happenings. Through their event 'Calamus 2013', however, St Xavier College of Arts, Science and Commerce has created something truly different, making significant inroads in the college festival scene by bolstering the minds of budding journalists.
'Calamus 2013 – Where We Speak For Ourselves' was conceived just last year, organised by the college's Department of Journalism on Feb 23, 2013 on the premises of the grand college itself. The theme of the event was pirates – a reference to the game of one-upmanship to win the gleaming prize.
The chief guest for the event was Steven Gutkin, veteran journalist and chief advisor of Goa Streets. Steven spoke to the young audience about his life as an international newsman, telling them that what led him to journalism was the opportunity to expose the truth and bear witness to the great events of our time. Steven, along with St Xavier's principal Fr Walter de Sa, released four in-house magazines published by the Department of Journalism, and formally declared the event open.
Calamus 2013 was broken down into three different sets of competitions: on-stage events which tested a contestant's journalistic prowess in front of a large audience, off-stage-events with a more relaxed environment, and the pre-submissions which showcased each college's understanding of electronic media (handed over to the college well in advance). Around ten colleges showed up, each with a steely resolve to win big.
The college campus was abuzz with excitement and the students from competing as well as the organising college could be seen be seen running from post to pillar, engaged in a battle of wits and to some degree physical strength, which would definitely make any swashbuckling pirate proud.
Contests included Page Designing, Quiz, Mad Ad, Blog Writing, JAM, Radio Documentary, TV Ad and Treasure Hunt.
After 8 long hours of sweat, and countless more preparing the pre-submissions the weeks before, it was Goa College of Pharmacy that took home the spoils. St Xaviers Department of Mass Communication and Videography finished a close second. Noted activist and journalist Bevinda Colaco graciously distributed the prizes for the individual competitions at the closing ceremony.
To cap it all, the St Xavier's team etched the memory of Calamus 2013 in stone with a group photograph of every person who bore witness to the day. And despite a few minor controversies, an extremely spicy lunch and some schedule delays, it certainly looked like the creators' objective would be fulfilled, that is – that Calamus will now be a regular feature of Goa's college event scene.
.
.
.