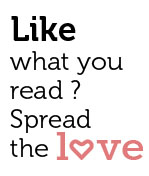 Share
The True Meaning of Christmas
There's something about Christmas that brings out the best in us, discount but at this time of year, salve it's worth asking: Why only now? Be it visiting the elderly in homes for the aged – singing carols to those in their twilight years – or clearing out our closets and donating the contents to church-run children's homes, troche charity is as much a part of a Goan Christmas as Midnight Mass and presents under the tree.
But true charity lasts more than a day or even a season, and the challenge for our society is to enrich the spirit of Christmas giving so that it happens throughout the year and so that definitions of charity are broadened to reflect true need.
"I think the best Christmas gift that one can give the AIDS patients is acceptance in society. Even though we today consider our Goan society modern and forward thinking compared to the rest of India, we are very narrow minded in many ways," says Peter Borges, who runs the NGO Positive People, the state's first NGO dealing with children and adults living with HIV and AIDS.
This Christmas, it's worth recalling that it wasn't long ago when our state suffered the shame of having a group of HIV-infected students shunted from school to school because of opposition from parents who didn't want their own kids anywhere near them.
"Patients with AIDS still face discrimination, even in government run health units like primary health centres, which treat them differently than they would a patient who didn't have the infection," Borges said.
Between 1987 and September of this year, the total number of HIV+ cases reported in Goa was 15,574, according to official figures. AIDS deaths between January and August 2014 totalled 1,040 in the state, a figure that makes it clear that much more work needs to be done to make the life-saving AIDS "cocktail" available to more patients. Nowadays, being HIV positive does not have to constitute a death sentence, given the available treatments.
Another hugely vulnerable section are children from disadvantaged backgrounds, many of whom are exploited for child labour and are subject to neglect and abuse. What about THEIR Christmas? Will Santa have a gift for them?
"There are a lot of children either found on the coastal belt tagging alongside adults or found at construction sites. The best gift we can give them is to ensure that they are integrated in the education system," said Suzana de Souza, coordinator of Childline, a government-sponsored NGO running a 24-hour distress helpline for at risk children. Check them out at here.
"Keeping children out of school is a crime. It is every child's right to be integrated in the mainstream of education. Rather than giving them gifts in kind or in cash, let us ensure that they go to school. Children who go to school are 90% less likely to face abuse than those who don't," she said.
Another vulnerable group are drug addicts. While we can debate the responsibility they hold for their own situation, it's also undeniable that they are human beings in need of help. Often abandoned by their families, they are susceptible to AIDS and hepatitis and have little or no access to reliable diagnoses.
"While most persons generally look towards the government for setting up a testing lab, nothing stops a private player from doing so," Peter Borges says. As of now in Goa, only the preliminary test for Hepatitis C is available. The confirmatory test is not available.
Positive People has found that as many of 40% of injecting drug users turned up positive for hepatitis C in the preliminary test, though it wasn't possible to follow up with a confirmation.
"Setting up a facility in the state will go a long way in eradicating the disease," Borges said.
It's not known exactly how many people in Goa have hepatitis C, but it is known that the cost of treating the virus can run more than 95 lakh rupees over a two-year period. That expense is not covered by any government scheme. No wonder it's proving fatal for a large percentage of those who have it.
If we are ready to open our hearts and wallets, Positive People as well as other NGOs working with these groups can be contacted. (Visit here for more information).
Cancer patients, too, at a home run by the Shanti Avedna Trust at Loutolim see a lot of people visiting during Christmas, either singing carols or offering gifts and cash.
The home, one of three in the country (the others are in Mumbai and Delhi), is run exclusively for terminally ill cancer patients who spend the last weeks of their lives at these homes, often on doses of morphine to help bear the pain. The homes are financed entirely by donations from the public, as well as businesses.
"If there is a hope that your cancer can be cured, we will refer you to an appropriate cancer hospital," said Dr L J de Souza, one of the trust's directors. You can learn more about the trust and their work at here.
There is no lack of need and no shortage of causes and organizations where you can donate your time, money and energy to help others. And not just on Christmas.