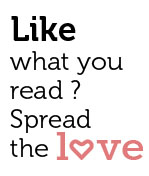 Share
Pizza
There's a reason – a very good reason – the Park Hyatt Goa chose the word "indulgence" to describe the Italian culinary extravaganza that took place this past week at their restaurant Da Luigi. Anyone who's frequented any of the resort's restaurants knows that these folks take their food very, cost very seriously. The Italian Indulgence – three culinary events from Jan. 26 to Feb. 6 – was a case in point, to be sure. This indulgence was part of the Park Hyatt Masters of Food and Wine series hosted around the world in which award-winning chefs prepare interactive and intimate gourmet lunches and dinners, informative classes and demonstrations, heavenly wine pairings, cheese and tea tastings, among other events.
Goa Streets attended an Italian four-course wine pairing dinner on Jan. 31 as part of the Italian Indulgence, and the experience was, well, highly indulgent! Alessandro Nesi, sommelier of the Piccini winery in Italy, was on hand to explain the wine pairings, and the food was extraordinary.
Those lucky enough to participate in the indulgence got two choices for each of the first three courses, as follows (all were simply amazing):
Seabass loin, pistachio crust OR Salted ricotta cake, pistachio crumble
Angus beef "tagliata", black pepper scent OR Mushrooms gnocchi, black pepper scent
Scallops, cinnamon essence OR Saffron risotto, cinnamon essence
Chef Saulo Bacchilega
There was a pomegranate and mint sorbet offered between the second and third courses, and for dessert, a Chocolate Napolean with salted caramel vanilla ice cream.
Sure, this is the Valentine's Day edition of Goa Streets, but we would have used words like "sinful" and "indulgent" to describe the evening even if we weren't approaching the holiday of love. That this Italian evening was taking place at the Park Hyatt Goa, one of the most romantic spots in Goa, definitely added to the air of 'la dolce vita'. The resort, reminiscent of an Indo-Portuguese village, is set within 45 acres of gardens, with myriad waterways and lagoons and one of the largest swimming pools in Goa. Of course at the edge of the property is Arossim Beach on the Arabian Sea, making for a stunning setting.
Salted ricotta cake, pistachio crumble
Yes, the evening was certainly an indulgence, and, after all the calories consumed, perhaps not entirely guilt free. But with flavours as delicious as these, and wines as smooth and velvety, this is one sin we'd happily commit again.
—–
For more information and reservations, visit goa.park.hyatt.com.
Angus beef"tagliata", black pepper scent