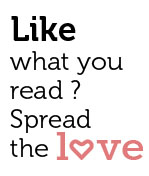 Share
Park Hyatt Masters of Food and Wine – The Italian Odyssey' 
The Corner
The Park Hyatt Cavelossim paid its tribute to authentic and quality Italian food and wine by celebrating the 'International Day of Italian Cuisine' on January 21.
Executive Chef Saulo Bacchilega shared with guests his time-honoured Tiramisu recipe, link the official dish of event over an interactive dessert workshop, followed by a five-course wine dinner at Da Luigi.
'Park Hyatt Masters of Food and Wine' is a series of sophisticated culinary and beverage experiences hosted at Park Hyatt locations around the world.
For more information or to make reservations, please
call + 91 832 2721234 or
e-mail edra.godinho@hyatt.com
About Park Hyatt Goa Resort and Spa
Nestled along the pristine Arossim Beach and 15-minutes away from the airport, Park Hyatt Goa Resort and Spa is a charming Indo-Portuguese village housing 250 pousada-style guestrooms and suites. Set within 45 acres of landscaped gardens with glimmering waterways and lagoons, the resort is a perfect reflection of the character and vivacious heritage of Goa. Park Hyatt Goa Resort and Spa offers a selection of prized restaurants and superlative culinary experiences, an award-winning spa, one of the largest swimming pools, picturesque function spaces and 'Camp Hyatt' for young guests. Coupled with gracious and personalised service, the experience at Park Hyatt Goa Resort and Spa is impeccable. For more information and reservations, visit goa.park.hyatt.com.
Grand Hyatt Goa awarded ISO 22000 Certification by SGS United Kingdom
Grand Hyatt Goa has been awarded ISO 22000 certification by a renowned London-based international certification body, one of the few hotels to have earned this prestigious certification.
The certification stands for Food Safety Management Systems and provides a framework of internationally synchronized requirements for the global approach that is needed.
It allows an organization to plan, implement, operate, maintain and update a food safety management system proposed at providing products that according to their intended use are safe to consumers. It also ensures obedience with the statutory and regulatory authorities and helps effectively communicate along the food chain from farm to folk.
"Since the launch in August 2011, Grand Hyatt Goa has won many awards and certifications and continues to be the preferred resort not only as a holiday destination but also a preferred dining venue in Goa," according to General Manager Stefan Radstrom, Grand Hyatt Goa.
"We are very happy to receive the ISO 22000 Certification by SGS United Kingdom. It's great to be recognised as we have been continually striving to provide our guests with quality food items with high levels of hygiene thus creating memorable experiences for them," said Sathish Kumar, Hygiene Manager Grand Hyatt Goa.
Grand Hyatt features large-scale, distinctive hotels in major gateway cities and resort destinations. With a presence around the world and critical mass in Asia, Grand Hyatt hotels provide sophisticated global business and leisure travellers with upscale accommodation. Signature elements of Grand Hyatt include dramatic architecture, innovative dining options, state-of-the-art technology, spa and fitness centres and comprehensive business and meeting facilities appropriate for corporate meetings and social gatherings of all sizes.
NOTE: The Corner is a weekly segment where businesses, entrepreneurs and all those with noteworthy projects can "strut their stuff."
.
.
.