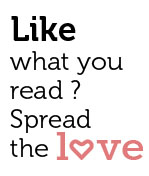 Share
Why Does It Always Have To Be A Fight Between Developers And Preservationists? Isn't there a Third Way?
Goa's government says it's an electrifying move to generate business and employment. Farmers and activists say it's just another land grab by the state's crony capitalists.
The pet project by Goa Chief Minister Laxmikant Parsekar to launch an "electronic city" in Tuem, Pernem, store in northern Goa, mind is, not surprisingly, provoking a lot of resentment. Not surprising because, what with Tiracol, Carmona and other passionately contested hotspots, Goans are now seeing similar scenes being played out in various parts of the state – activists pitted against officials, farmers against corporations, environmentalists against capitalists.
Opponents see a dangerous cabal of corrupt officials and businessmen scheming to destroy the Goan countryside and traditional way of life in the interest of chasing the Almighty Rupee. Proponents see a naïve group of do-gooders engaging in knee-jerk opposition to any sign of economic advancement, depriving the people of Goa of golden opportunities to bring the state into the 21st century.
In the case of Tuem, where the government has acquired 6.5 lakh square meters of land to set up factories for the design and manufacturing of electronic and IT products, there seems to be truth on both sides. Huge questions linger over the legality of the government's procurement of such a large swath of land, though it's fair to ask if the acquisition could have been accomplished any other way, given Goa's labyrinthine bureaucracy. It's also true an electronic city could do much to foster employment and the human well-being that comes along with development, though those opposed to it have good reason for concern, given the haphazard, unequal, and often destructive path that Goa's so-called development has taken in the past.
"The government has taken over my land without my permission and no formalities were followed as I did not give anyone the consent to take over my land. Trees have been felled illegally and our means of livelihood has been taken away from us," said an anguished Amarnath Naik, a land tenant who is helping to lead the fight against the project. The name of Naik's father Vasant had been present in the tenant column of (Goan land registry) Form I & XIV, giving the family rights to the land, he said.
Naik and other opponents say the land has been obtained by evicting farmers and illegally deleting the names of lease holders from Forms I & XIV. Amarnath Naik has received a lot of support from civil society groups, including the "Musical Warriors" who recently organized a protest under their 'Save Amarnath Save Goa' campaign.
"Our group is pro-justice. That is the reason why we are associated with issues where we feel the ordinary people of Goa are at the receiving end of injustice. People are being cheated by the government and we will not allow this to happen" said group convener Sudeep Dalvi.
However, CM Parsekar denies claims of injustice and says he is confident that the electronic city will live up to its promise of generating employment and improving the lives of Goans.
"No injustice has been meted out to anybody. This is a developmental project and Goa needs it as it will create job opportunities for the educated youth of Goa," he said.
There's no doubt that all government departments have shifted into high gear to ensure the CM's pet project becomes a reality.
Zonal changes were made converting orchard land and "no development slopes" into industrial zones for the electronic city. When Streets contacted Chief Town Planner ST Putturaju and asked about the changing of zones in the Regional Plan, he refused to comment.
"You need to speak to the concerned department" was his only reply.
Reminded that zonal changes do in fact come under Town and Country Planning (TCP), Mr Putturaju stated that he was driving and would have to get the information from his office.
And when Streets contacted Agriculture Minister Ramesh Tawadkar to ask him about the farmers of Tuem, his only response after repeated unanswered calls was a text message saying, "Sorry, I'm busy. Call back later." It seems this official has enough time on his hands to expound on the need to make gays "normal" (he famously did this as sports & youth affairs minister), but not to answer questions about the plight of the rural men and women under his purview.
Official silence on the matter would seem to only fuel public distrust, especially given that there are plenty of good things to say about the electronic city.
Along with some planned IT parks, the electronic city is expected to generate around 10,000 jobs. And some believe all this activism is hurting the state.
"Relentless anti-development activism over the decades has forced the youth to leave Goa in search of better livelihood opportunities. Goans need to give sustainable development a chance so the state does not become an anachronism amidst the modern world," said Elroy Menezes, a Goan IT professional working in Bangalore.
And yet it seems that a majority of Goans have adopted this anti-development stance, due in part, to be sure, to the corruption and environmental degradation that many development projects have engendered in the past.
"Goa does not need an electronic city," says environmentalist Ramesh Gauns. "There are vested interests in all such projects. This government is anti-people as all projects, be it Mopa Airport, IT Park, Electronic City, are against the interest of the state."
"When you create enormous pressure on air, land and water you cannot term it as development. It is only destruction and Goa needs to be preserved or else there will be nothing left for future generations," added Gauns.
Modern development is possible by following green norms and sustainable practices, minimizing damage to the environment and local populations. Unfortunately, society seems divided presently into anti- and pro-development camps, where the middle path of sustainable development is simply not being looked at.
Yes, there are ways for the sons of the soil to earn their livelihoods within the boundaries of this beautiful state rather than having to go elsewhere to chase their dreams. If our leaders are serious about leading us down a path of economic progress, they may want to start by opening the books, increasing transparency, and addressing the needs of the dispossessed.