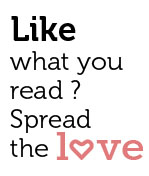 Share
Fat to Fab
Fatima Rodrigues e Fernandes, a 34-year-old homemaker and mother of 2 kids, shed an amazing 27 kgs within 6 months. It was an extraordinary journey of perseverance, exercise and healthy eating. Dr. Charlane Pereira e Rebello, a psychologist, catches up with Fatima at her home in Dramapur to discuss her journey of weight loss and her new approach to healthy living.
Fatima, a bubbly young lady got married to Albino in 2001. Quickly she fell prey to a trend that's quite common among married women in Goa – ballooning out after the exchange of vows! Her girlish 55-kg frame turned into 75 kgs after giving birth to her daughter Alina in 2005, and then added an extra 10 kilos after her son Alroy was born four years later.
Let's be honest here for a moment. Many of us here in Goa have a long way to go when it comes to recognizing the hurt caused by insensitive comments. We're not a particularly politically correct bunch. So what I'm about to tell you about the comments from her family and friends really should be taken with a grain of salt. It's not that they're bad people or don't love Fatima. It's just that they didn't get the memo.
"Hey! Look at the poor mattress," Albino used to tell her. "It has got a depression….."
Her daughter Alina would say flatly, "You are fat."
"My sister would often call me hippo. I tripped and fell once. I was asked 'Is the floor okay?'" Fatima recalls (Note to reader: If you're laughing at any of this, your guilt would be well placed!)
Her dad (who is no more) would often try to motivate her to lose weight and inform her about the health implications of obesity, especially diabetes. Her husband and sister, when they weren't poking fun, were also important motivating factors behind her decision to shed the flab.
Although Fatima was overweight, she was always fashionable. However, with her 85-kg frame, it was difficult to get the clothes of her choice and she had to be content with XXL outfits at the garment outlets.
Seeing her sister spotting a lean frame, Fatima would ponder, "If I had a figure like her, I would wear trendy outfits."
In the heyday of her obesity, Fatima would gorge on junk food. Cadbury and ice-cream were her favourites. She would devour half of her mom's delicious pudding. Chocolate bars would vanish. Fatima's sweet tooth has not disappeared, to be sure, but today it's kept in check.
Fatima was also called as "aunty" although she wasn't particularly old. And the unwelcome comments kept coming, making her feel bad.
Determined to shed a few kilos, she joined the VLCC gym in 2008. She availed of an offer and was able to lose 5 kgs in less than a month. Even then, she was still heavy for her height of 5 ft 2 inches.
During this time, she was compelled to stop her workouts as she found herself carrying her second child. But she resumed her fitness schedule in 2010 and lost an amazing 25 kgs within a span of 6 months. She was crowned as 'VLCC's highest weight loss' category.
She recalls her challenging moments, "When I had lost 10 kgs, I felt motivated to lose more kilos. I was fed up when I weighed 70 kgs, as I wasn't burning any fat. So, the dietician changed my diet to include more fibre and pulses."
Though Fatima no longer goes to the gym, she works hard to maintain her weight. Today, she weighs a healthy 58 kgs.
Fatima comments, "Alina would sit on the bike and she couldn't hold on to me as I was too fat. Now, she can hold me tightly around my tummy."
Appreciative comments from her family and friends have encouraged her further to maintain her figure and health. Following a combination of exercises and healthy dieting, Fatima looks younger and is much healthier. Though she has a slip disc problem, she has been able to lead a healthy life.
She proudly showed me the treadmill in her bedroom. She exclaims, "Albino is planning to build a small mini gym for me."
Albino recalls, "Whenever she has a busy schedule, she always made it a point to wake up early and exercise."
Fatima says, "People fail to recognize me. Even my close neighbours comment, 'You have lost so much of weight.' My friends are shocked to see the thin me. The first question is 'How did you lose so many kgs?'"
"Albino is very happy. He is planning to gift me a cycle so that I can work on my thigh muscles," says an elated Fatima.
Proud of his wife's achievement, Albino says, "I have always encouraged her to lose weight and supported her. My friends didn't even know that she was the same Fatima."
Alina says, "My mama looks like a college girl now."
Fatima continues, "People cannot believe that I am the mother of 2 kids. Also, I don't have to stress about finding dresses that will fit me. I gave away my old dresses when I had put on weight. Now, that I am slim again and as I love dolling myself, I feel on top of the world."
Fatima offers a few useful tips, "Follow a strict healthy diet. Increase your water intake. I drink about 4 litres of water. Do your cardio exercises regularly. I have restricted eating out at restaurants. I follow specific timings for all my meals – breakfast between 7 – 8 am, lunch between 12 – 1 pm, dinner between 8 – 9 pm."
Fatima is much more active now. She can do more work, is more energetic, can play badminton with her kids, and she can walk into any fashion store without any qualms.
Cheers, Fatima!
A brief insight into Fatima's current eating habits:
Breakfast – Porridge and green tea / brown bread with egg white
Brunch – Fruits
Lunch – Vegetable (cooked with less oil), dal, fish, salad
Evening tea – Healthy snacks e.g. sugar free biscuits
Dinner – 2 chapatis, salad, vegetable, dal, fish