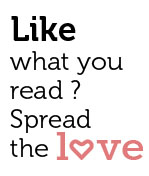 Share
The Ribbon Cutting ceremony at the airport included the CEO of the Public Authority for Civil Aviation, stomach H.E.Dr. Mohammed bin Nasser Al Zaabi, the CEO of Oman Air, Mr.Paul Gregorowitsch, the Hon Tourism Minister of Goa, Shri Dipil Parulekar along with other Goa Tourism officials and Oman dignitaries.
The Corner
Oman Air's inaugural flight to Goa departed Muscat on Monday 6th April. The aircraft took off with a full contingent of VIPs, stakeholders and media representatives, who were joined by Oman Air Chief Executive Officer Mr Paul Gregorowitsch and members of his senior management team.
The Chief Guest on the flight was His Excellency Dr Mohammed bin Nasser Al Zaabi, Chief Executive Officer of Oman's Public Authority for Civil Aviation (PACA). Oman Air's senior managers took pride in showing him, and all the other guests, around the interior of their aircraft – one of the most recent to be delivered to the airline as part of its current programme of major expansion. Each guest was also able to experience Oman Air's award-winning service and authentic Omani hospitality.
After landing at Goa International Airport less than three hours after departure from Muscat, guests were greeted by dignitaries from Goa before taking part in an official ribbon-cutting ceremony. A packed itinerary then followed, which included a press conference and tours of Goa.
A centrepiece of the guests' itinerary was the glittering Gala Dinner, which was held in the Grand Ballroom of the Grand Hyatt Goa. Oman Air was immensely proud to host Mr Laxmikant Parsekar, Chief Minister of Goa at this event, which he attended as a Chief Guest. A formal speech of thanks by Oman Air's Chief Executive Officer was followed by an exchange of gifts and classic Arabic and international music from the Oud Hobbyists Association.
CEO Oman Air
Speaking in Goa on the occasion, CEO of Oman Air, Mr Paul Gregorowitsch said:
"I am delighted that Oman Air is launching this new service between Muscat and Goa. It will be greatly appreciated by travellers in India, in Oman and from throughout our international network.
"I was extremely proud to showcase our new aircraft to our Omani Chief Guest, Dr Mohammed bin Nasser Al Zaabi, and to all those who travelled with us on our inaugural flight.
"Furthermore, after landing it was a great honour to be joined by the Chief Guest, Mr Laxmikant Parsekar, who is the Chief Minister of Goa. That two such notable figures should take part in our celebrations demonstrates the strong friendship that exists between Oman and India, and the importance of our new service. On behalf of Oman Air, I would like to thank both for committing so much of their valuable time to the launch of our new service."
Goa is Oman Air's eleventh destination in India, and the new service has been met with strong demand for bookings. The new service is the latest to be announced as Oman Air undergoes its current phase of major expansion. This will see the airline increase the size of its fleet from 30 in 2014 to 70 by 2020. Oman Air will also be adding many more new destinations to its network, as well as increasing frequencies on many established routes.
Tickets from Muscat to Goa are currently on sale at www.omanair.com and through local travel agents. For a limited time, special promotional fares are available for flights between Muscat and Goa. Economy Class return flights can be purchased from as little as OMR 200.3 per person, including taxes. Business Class flights are available from OMR 436.3 return, per person, including taxes. All bookings are subject to availability.
For more information contact:
Ethel Da Costa
Media & PR, Launch of Oman Air
Cell: 9822121012
Email: etheldacosta@gmail.com
Note: The Corner is  a regular space where businesses, entrepreneurs and all others with noteworthy projects can 'Strut their stuff'