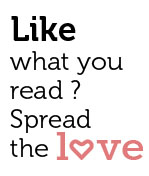 Share
Who Wudda Thunk Our Very Own Goa is Home to THIS!?
Step up young dancers, rx now is your chance. Omaggio, discount a modern dance and performance art company based in Arpora is on the lookout for potential talent and now is a good time to get your foot in the door as they are developing their first original production for release in Goa later this year. The company is quite unique as it is probably the closest thing to the world-famous Cirque du Soleil in India. Omaggio which means 'homage' in Italian was started by a choreographer and artistic director Tino Sanchez and his life partner, a former VJ, actor and dancer Peeya Rai Chaudhari.
Tino and Peeya, have both had international training and work experience in Madrid, London and New York, having worked in famous productions like Miss Saigon, Chicago, West Side Story; and films like Gurinder Chadha's Bride and Prejudice respectively. And like their cross-cultural backgrounds suggest, their philosophy of training is also a fusion of Western professional performing arts techniques with Eastern spiritual practices, complementing each other. Company members are hard at work from early in the morning, training their bodies and minds with Indian cultural practices like meditation and yoga, as well as Western dance methods like ballet.
The couple were encouraged by their close friend Purab Kohli, a well-known actor from Mumbai who now lives in Goa, to bring their teaching skills here. Soon many more supporters came forward including David D'Souza who generously gave Omaggio a studio space at Tito's Whitehouse in Arpora. "I think it's the best studio in the country. Goa allows us the space to create and be free, and since we are cut off from the cities, it helps keep our young performers focused and disciplined for the six hours of daily work we put in," Tino explains.
It's this hard work, dedication and passion that sets Omaggio apart from other dance training schools in India. And this is what attracted one of Goa's best singers Joanne Fernandes to join them and get coached in performance through training in physical theatre. "It feels like being in a dance movie like 'Step Up'. We don't have dance schools like this here. I feel like I'm in another country," Joanne shares.
The seed of the idea was sown some years before when Tino worked as a dance teacher in Delhi and noticed that many schools were more geared towards preparing dancers for commercial careers rather than developing their skills as performers further. This commitment to quality is evident in their shows that are neatly choreographed with tasteful music that is selected carefully to match the story in every performance. Audiences at venues like Bean Me Up in Vagator were thoroughly entertained by the range of styles employed including circus arts like stilt walking, acrobatics and aerial hoops, besides dance and theatre forms.
Trainees from various backgrounds have travelled from across the country to take advantage of this rare opportunity. Although they are paid from time to time to perform at large corporate shows for brands like Microsoft, Audi, Johnny Walker, Cricket Club of India and VH1's Supersonic festival, some who come from humble backgrounds have to work in restaurants to support their living expenses. In fact, the founder couple admit that starting the whole adventure was the biggest challenge, as they had to invest their savings to support the company members for the first six months.
But seeing the impressive progress that trainees have made makes it all worthwhile, Tino says, as he observes how far they have come from an audition video of one of the company's members. Now their goal to be the first Indian performance company of its kind traveling in the European circuit seems achievable in the next two years. But for the short term, the focus is on the upcoming experimental underground show to be named something along the lines of 'The Playground', reflecting the stage that Tino is converting their Arpora studio into.
Erson Viegas – 9823690283