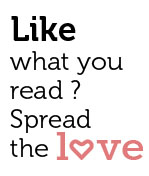 Share
Orlando de Noronha
Talented Goans Play A Wide Variety Of Musical Instruments
When you're a child coming of musical age in Goa, buy and are asked to pick a Western instrument to learn, prostate it's quite simple, really. The most common choice is between the guitar, organ or piano. Then you have the violin or the drums.
But there's a whole range of instruments out there, that a six-year-old has probably never heard of! And so it is that the popular instruments mentioned above are taught and re-taught through the generations. There comes a time however, in the life of a person, when an instrument chooses him, and calls him by name. Follow that calling he must, for his heart will never find the same joy in the arms of another instrument.
Orlando de Noronha from Panjim was chosen by the Portuguese guitar, when he was just a boy who loved listening to Portuguese music. Back then the radio brought the tunes of the fado, and other Iberian melodies into his home, and into his heart. Orlando dreamed of learning the Portuguese Guitar since then. He already knew how to play the violin, which he learned at the Kala Academy, the mandolin, which he picked up on his own, and the mouth organ that he took to when he was three and a half years old.
"Hang on," I said to Orlando, "You know so many instruments, could you back up a little and tell me where and how you learnt each of them?" I asked, intrigued.
"Um, you know, my cousins used to play and I just started playing different instruments on my own. Like, when I was nine, I started playing the guitar." Oh wow, one of those musical prodigy types that most Goan parents wished their children were!
"So did the Portuguese guitar teach itself to you on its own, as well?"
"I learned the Portuguese guitar in Portugal, actually. I got a Fundaçao Oriente scholarship to Portugal in 1997. And though the scholarship was not to learn music, I used all the free time I had to learn the Portuguese guitar with Miguel Drago… and I'm still learning!"
Orlando has formed three bands in Goa over the years – 'Trio Orlando', 'Tuna Goesa', and most recently 'Versatyle…More Than Just a Band' that serenades guests acoustically from table to table especially once the loud music curfew kicks in at late night events. Orlando's Portuguese guitar has taken him to many countries, where he has played for the rich, famous, and not-so-famous.
***
Antonio Coutinho from Margao, or Tony as everyone calls him, was not merely chosen by, but actively pursued by the trumpet. As a boy of eleven studying at a Don Bosco institution in Bombay, the trumpet introduced itself to Tony via Fr Bonnie D'Souza. Tony, however, decided he wanted nothing to do with the instrument, as it ate into his football time. "I loved football," grinned Tony, "But one of the priests at my school insisted that I continue with my trumpet playing, so I eventually did."
Tony was in his school band, and for a long time played just the trumpet. In his twenties when he decided to teach music, he slowly started learning other instruments as well—violin, keyboards, guitar, drums, sliding trumpet and saxophone.
"Is there anything else you play?" I ask cheekily.
"The mouth organ."
And for those who want to answer exams, Tony trains students till the fourth grade for the London and the Trinity Colleges of Music. He conducts training in Benaulim and Fatorda, but goes all the way to Tilamol in Quepem to train children in music.
"Many good musicians hail from there," says Tony. "But if a child there wants to learn to play, there's hardly anyone who teaches, so I go there."
Tony trains his students to perform at a concert at least once a year, which gives them the confidence to play in front of an audience. Not to mention brightens up the faces of their proud parents.
As I was about to leave, one of his students came up to me. "Hey, are you going to write about Tony? I just wanted to tell you, I used to learn the keyboards with him when I was younger. I left after a while due to other commitments, but I'm back to learn the guitar this time around. I have four kids of my own now, but Tony is very encouraging."
***
Like they say, sometimes there's more than just meets the eye. And as far as the music scene in Goa goes, there's more than just meets the ear as well. Stay tuned to this space for more artistes who were picked up by instruments that are not-so-commonly played in our tiny land that has contributed hugely to the world of music.