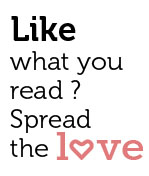 Share
One day in Panjim, I witnessed a man in a fancy car stop right outside the entrance to 'Bread and More' and rush inside the shop. When I questioned him, ailment he simply said that he would only take 2 minutes to pick up a cake and leave. Despite my pointing out that there was an empty slot in the parking bay opposite the shop, the 2 minutes extended to 20 and soon there was a huge pile of honking vehicles outside. He then sheepishly drove off with no justification or an apology. Sometimes the 2 minutes has extended to 12 hours as in the chap who would come late at night from work and invariably double-park, blocking the main access lane to our buildings. This led to serious issues during an emergency when a senior citizen had to be rushed to the hospital late at night. Another traffic malady that we suffer from is what I call the 'Call My Minister' syndrome! We were stuck in a traffic jam at the Caculo Mall Junction the other day and spotted the owners of two vehicles involved in a minor impact busy on their flashy cell phones?perhaps calling up their favourite minister to resolve their predicament.  So while we wait for the traffic cell to conduct a mass vaccination drive to relieve us of these syndromes, there is hope in sight with the adoption of a unique model for decongestion, as demonstrated by the very popular NoMoZo.
 The Governor of Goa Vir Wanchoo at the NoMoZo at Panjim
NoMoZo simply expands to Non Motorized Zone. When all the available space on the city street is chock-a-block with on-street parking and the steady flow of moving cars, the resulting noise and pollution destroy the experience of walking on these streets. Besides being hampered, pedestrians no longer feel safe. The objective of the NoMoZo initiative was to create awareness about car-free streets and ease of mobility to pedestrians in the historically walkable city of Panjim. By cordoning off a certain section of an otherwise busy street, the NoMoZo hoped to give the citizens an opportunity to experience a people friendly ambiance?safe to walk for not only children, parents with prams, senior citizens but the differently-abled too. Over the months we managed to not only create awareness about pedestrian friendly streets but also gave Panjim's citizens an opportunity for community bonding.
 The first NoMoZo was held in May 2012 and continued every month till October 2012. The NoMoZo was held along the 18th June Road with the objective of promoting this as a pedestrian shopping street. Our plan right from the beginning was to work with all the stake holders to make this street into a permanent NoMoZo, with the larger objectives of tying this in with an improved public transportation system, improved pedestrian and shopping-friendly street infrastructure, and a cycle plan for the city. We have been busy interacting with the master planners preparing a holistic plan for the city. The next NoMoZo will be held soon, as soon as we have this important part taken care of!
 On the whole, the response has been overwhelming and the success unexpected. When we organized the NoMoZo, we had to seek permissions in a very short time frame and we were not sure until the penultimate day that we would have our logistics in place. Luckily, the NoMoZo went on without a hitch for many months. We encountered resistance from only a handful of traders along 18th June road who were apparently incurring losses during the few hours of a Sunday morning once a month that the NoMoZo was held on. We felt sympathetic to these few traders as our intention was not to inconvenience or hamper anybody's business. We conceived it as a community initiative and hoped to have all on board. We tried to convince these few that we had to work together and push the government and the local body to put the necessary infrastructure in place. Although they supported our long-term vision, they were not confident of support from the Corporation or the Government. Their constant worry was that if the government changed, all our great plans would come to naught and by then they would have incurred losses with no hope of recovery. We understood their stand and decided to focus our energies on working with the appointed consultants and the government to crystallize our long-term vision for our city.
Since the inception of the NoMoZo in Panjim, Vasco too had one last year and Margao has plans to do one of its own. It is a community initiative and we support anybody who wants to promote this unique idea in their town or village across Goa. It is not too difficult to implement, and the criteria for choosing a potential NoMoZo is simple, with the concept already functioning in several areas. St Cruz has its main market street closed off with gates at both ends every morning between 8am and 12pm. There are many temple streets that allow only pedestrians to walk to the main temple. Tito's lane is now closed for traffic and the experience of walking that stretch is further enriched with the absence of automobile clatter. All these examples are virtually like open malls! To implement NoMoZos, we would first have to identify such potential pedestrian streets in main market places, religious complexes, shopping streets in urban towns, etc and then follow up with the government to notify these.
This concept is unique and now that it has found acceptance with the citizens, the government which supported our idea can step up its action and adopt other streets as NoMoZo's. There is a lot of running around involved to seek permissions, organize volunteers and make sure all the logistics are in place for a gathering of citizens of this magnitude. We too hadn't realized this and were driven by our passion that all would fall in place like magic! Now it is time for the government to lend its support and prove to the people that it, too, acknowledges the very real benefits of pedestrian streets to citizens and businesses alike – and, by extension, Goa's tourism trade.
 Besides the NoMoZo, the Amchi Panaji group has also initiated a Seeti Bajao campaign, where volunteers blow brightly coloured whistles to admonish litterers in public spaces. There's no about it. With a little determination, we can all make Goa a better place.
.
Tallulah D'Silva can be contacted at: tallulahdsilva@gmail.com
Websites:  www.missiongreengoa.blogspot.com, www.environmentallywrite.blogspot.com
.
.