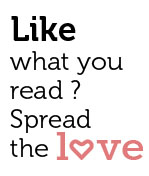 Share
Barcelona Football
What really forced everyone and sundry,  including the Catalan press, to go ga-ga over the Indian FCB Escola team was the stunning 2-1 victory they scored over FCB Escola Barcelona. Yes, the Indian lads had achieved the unthinkable – beat Barca in Barcelona!
Don't pinch yourself. It's not a dream. Indeed, an Indian side did beat Barca on their home turf at Nou Camp in Barcelona and forced the football crazy populace there to sit up and take notice.
So what if the opponents the Indian bunch of players locked horns with at Barcelona didn't have the Lionel Messis in their ranks? A decade from now, those young Barca players could well be up there at the highest international level. And for all their efforts were worth, these nine nimble-footed, under-12 lads did make India, and in a way Goa, proud last month. More importantly, they proved to the world and the obstinate politician-bureaucrat-packed Indian sports administration, that India's soccer talent can rise to become world beaters, if the right facilities and training are made available.
Nine Indian kids stole the show at Barcelona, playing for the first time at an international meet of school level teams, put together in 28 different countries by Barcelona Football Club's training program called FCB Escola.
They didn't win the tournament but finished a respectable ninth to catch the eye of many in the business of football worldwide.
Five of the nine players in the Indian FCB Escola team were Goans – Flan Gomes of the Fr Agnel High School, Verna, Bevan Monteiro and Shanon Viegas from Don Bosco High School, Panjim, Ayan Lall of Don Bosco High School, Calangute, and Samward Pereira of Loyola High School, Margao.
The lads didn't particularly start off the tournament with a bang. In fact, their first encounter on that big a stage was dismal, suffering a 4-1 drubbing at the hands, rather feet, of the "FCB Escola 4" team.
But that opening match was the last that they would be treated so badly on the green-top fields at Nou Camp.
They won handsomely against the Kuwaiti FCB Escola team, beating them convincingly with an identical 4-1 scoreline as their opening encounter, albeit ending victors.
They next faced the FCB Escola team from Tenerife and they held their nerve to keep terms with their opponents and force a draw with two goals netted by each team.
The youngsters lost 1-3 to the FCB Escola Reus '2' team but in the very next round they badgered the other FCB Escola Reus team 4-1 to avenge the defeat.
All these efforts of the nine Indian lads were fine and variously appreciated by rival coaches, talent hunters and officials from FC Barcelona linked with the training program. But what really forced everyone and sundry, including the Catalan press, to go ga-ga over the Indian FCB Escola team was the stunning 2-1 victory they scored over FCB Escola Barcelona.
Yes, the Indian lads had achieved the unthinkable – beat Barca in Barcelona!
And their stunning performance earned the Indian team the honour of being the subject of a team feature in a leading Barcelona newspaper.
According to a parent of one Goan member of the team who was in Barcelona for the tournament, the Indian team was a "big hit" there.
Everyone that mattered, coaches and directors of the other Escolas, he said, made special efforts to make it to the venues of matches to watch the Indian lads play.
In all, the tournament featured 28 FCB Escola teams drawn from across the globe and from countries including Peru, Japan, Brazil, South Korea, Dubai, Poland, Egypt, Spain, among others.
All these nations far outrank India in the latest FIFA rankings. Is this the sign of what's in store for Indian soccer's future? Will these nine kids and millions of their peers in this country of a billion-plus people persevere in their footballing careers to become world beaters at the highest level say a decade into the future?
Football administrator and physician Dr Rufino Monteiro believes India can be a football superpower in the 2020s. Dr Monteiro, who heads the Goa Football Development Council, says if the Indian football fraternity works dedicatedly towards this goal, India can become a top football playing nation.
That you can't get results without efforts has been amply proved by the FCB Escola team from India. The youngsters were trained for nearly a year since they were selected in early 2012. Two renowned coaches deputed by FC Barcelona had selected them after holding trials across India.
Initially, when one such selection trial was held in Goa, the two Barcelona coaches were given a brief to select only two from here. But at the trials, upwards of a hundred kids turned up and the duo had no option but to pick the five talented players who ultimately made it to the Indian team.
FC Barcelona then conducted an intensive camp for these young footballers at Vasco's Tilak Maidan in April last where they were trained and developed scientifically and in a way that ensures trainees learn to play in the patent Barca style of soccer.
India may be tottering at the sub-150 level in FIFA rankings. But these nine kids have shown that they can get their act together and beat the world if only their nation's sports hierarchy can get theirs together as well.