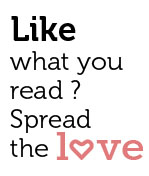 Share
Is Goa Finally Getting A Proper Shopping Mall?
Seems So, shop But Why Are The Proprietors Not Talking?
By now, vialis 40mg many of us have seen and/or heard about the new mall that is due to launch in Porvorim. We have driven along highway NH17 and noticed it from the corner of our eyes and casually wondered about it. Then again, if you have not heard about it because you have not visited this part of Goa in ages (or have been living in a cave), I would like to fill you in. Yes, there's a new mall in town, aptly called Mall de Goa (isn't it lovely how the Portuguese legacy lingers on into the age of consumerism?). It's currently under construction albeit at a decidedly advanced stage, and apparently will be a perfect fix for all those salivating for a proper mall in Goa (sorry Mr. Calculo, but I'd call the Panjim establishment more of a mini-mall than a mall).
But there's a small hitch.
I and others have tried repeatedly to contact the new mall's developers for a comment on their vision and plans, and have been utterly unable to obtain one. Not a peep. Perhaps it's because they have something to hide. More likely, however, it's because they want to create an aura of mystery surrounding the impending launch, and build up some anticipation. I've decided to give them the benefit of the doubt and chalk this up to good business sense.
The mystery surrounding the mall includes the names of all the stores and restaurants to be housed there, along with the day it will finally open and just how big it will be. On the top floor you can now see a towering INOX sign, which means we can safely hope for a multiplex in the mall (word has it that INOX is moving from Panjim to Porvorim, and that some other movie theatre will take the space currently occupied by INOX in Panjim).
The promoter, Jai Bhuvan, isn't saying much about who else is expected to move in, but their website includes logos from Big Bazaar, Fabindia, Dunkin Donuts, Delhi Darbar, Marks & Spencer, Senior, Benetton, Kudos, Pepe Jeans, Wills, Crossword, Calvin Klein, Puma, Van Heusen and others. Now you can call me lazy, but I did not take the time to call each of these companies separately to ask if they plan to take a space in the new mall. I think it's safe to say, however, that we can expect INOX and Big Bazaar to be there more or less for sure, and as for the rest, we'll just have to wait and see. (Sorry, it's just a mall after all, and I am a busy person).
Granted, the Calculo Mall in Panjim can be a bit of a disappointment to all those hankering for a big-city experience. But lest we forget, we're not in a big city. And that "mini-mall" has found itself a comfortable space in the cityscape, doing exactly what it's supposed to, without intruding. It's a small, convenient locale with a variety of offerings, from books, restaurants, clothes and entertainment – all available right next to each other.
Clearly, the new mall will be bigger than Calculo. You can surmise that just by driving by. And there is no denying the fact that the mall has managed to create a buzz over the past few months through no other feat other than proceeding with construction.
It's also clear the new building will contribute to the steady rise of already astronomical real estate prices in Porvorim. One Porvorim resident, KKB Naik, who owns a house as well as a flat in Porvorim, had this to say, "When I first came to Porvorim to purchase land, it was valued at around Rs 90 per square meter. That is the price I bought it at. Now it is valued at Rs 30,000." Lucky KKB!
Porvorim has gone from a small village surrounded by trees, bushes and wildlife to the buzzing town it is now. And in a buzzing town's life, a mall technically could be the correct next step. Richa Narvekar, Architect and Urban designer, offered her thoughts about new malls coming to Goa. "I don't mind that a new mall is coming up in Goa. What I like about it is that it is not close to any old structures of the city and hence will not disrupt the city. It is outside the city and on the highway which is good. I would like it though if malls would try and blend in architecturally with Goa's climate and not use Aluco Bond and Glass. Malls should adapt and be sensitive to things like the climate of a place."
Obviously the last point is the one which most new structures in Goa have failed to consider. It is true that most malls lack individuality and are, for the most part, eye sores. Let's hope this one does better on those fronts.
For more information on the mall, check out http://malldegoa.com/.