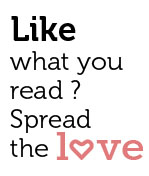 Share
Crushed under work, pharmacy crunched for time, cursed with a night-shift job and craving for a meaty evening snack? Here's one way you can resolve your dinner worries in under ten minutes, if you happen to work in Panjim.
Head in the direction of the Miramar beach circle and once there, take the road to Dona Paula and the moment you hit that invisible wall of sharp and sour aroma of vinegar, caressed fried meat and spices gently tortured in oil, look for a parking space on the left.
Since the early nineties, a heady and heavy aroma of sausage bread, beef chilly fry, pork cream chop and other sizzling meat treats from the D'Silva's kitchen at Miramar has been almost criminally distracting bikers, motorists, strollers, joggers, weight-watchers and lovers passing by this Goan fast-food joint.
Nazareth D'silva, the proprietor, tells me that he sells over 120 beef cutlets wedged in pao (local bread) every night to his clients. His clients cut across the spectrum – young men, middle-aged couples, families who either 'parcel' their fried meaty purchases or eat it right there, standing on the pavement or at a small sit-out near the delivery counter.
Their famous cutlet-pao is a large rava-fried fillet of vinegar-tempered beef, marinated in ginger-garlic paste and stuffed in a pao, with some of the soft, fried meat gingerly still hanging out.
Cutlet-pao is just one of many options on the menu at D'Silva's. There's Goan pork sausage-bread colloquially known as choris-pao, beef chilly fry, pork cream chop (a rava-fried pork rib marinated in Goan spices), sorpotel  (a spicy, thick and tangy stew of pork), fish cutlets and some options in chicken, including cutlets and cafreal, each of which costs Rs 35.
D'Silva may be the star vendor of Goan fastfood amongst a number of them who operate in Catholic-dominated hubs here. But as you munch your way through the meat, do say a silent prayer for Umao, who is to Goan fast food what Colonel Sanders (the bespectacled, smiling gentleman on a Kentucky Fried Chicken bucket) is to fried chicken.
One of the several thousand Goan expats who returned to their homes after the Persian Gulf War broke in 1990, Umao started the local fast food trend by setting up a cart near the St. Cruz church, near Panjim. Umao is no longer with us, but he deserves credit for igniting the rage for these beef, pork and chicken snacks, which until him were confined to home kitchens or restaurants.