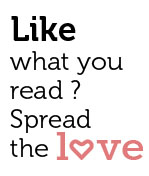 Share
If you're on a quest, cure as some people are, to find Pan Asian cuisine that has not been hopelessly altered to conform to someone's arbitrary notion of what the local palate can handle, then you might want to consider Tamari, the restaurant in the Vivanta by Taj-Panaji featuring Japanese, Chinese and Thai cuisine. Does the first taste of the shrimp tom yum soup take you right back to that alleyway in Bangkok where tom yum first blew your mind? Not exactly, but it comes as close as we've seen in a long time.
One dish that did bring us back to Thailand without question is the Thai stir-fry squid with basil – tender, juicy, spicy and full of flavor. And if you're a fan of som tam (young papaya salad with bird eye chilies), you're in the right place. Perhaps a tad sweeter and a bit less spicy than the real deal in Siam, the dish nonetheless shines. As does the five-spiced pork, a definite flavour bomb.
Another noteworthy offering is Tamari's Teppanyaki counter, offering world-class Japanese grill.
The big attraction of Tamari is not the soup, the stir fry, the salads or even the Teppanyaki, however. If you've made it past the security checks and through the lobby of the Taj to find this sleek establishment, most likely you've come for the sushi.
Tamari's sushi lives up to the standards of fine sushi joints around the world. Fresh, succulent, cold, meticulously and aesthetically prepared, the raw fish at Tamari deserves to be its top draw. In addition to the standard portions of tuna, row, salmon and other Japanese sea delights, we decided to sample a dish Tamari calls Mount Fuji – sushi rolled with tuna, salmon and unagi glazed with traditional soya based sauces. Fabulous!
For any sushi virgins out there reading this, unagi means eel, and it's also very good as a standalone sushi dish – and one of the very few sushi items served cooked and warm. (As if it were a joke on the squeamish – i.e. you don't like raw fish? Ok, eat eel!) Not everyone would feel comfortable eating sushi just anywhere, given the necessity for extreme hygiene. That's one reason that if you're going to eat it, it's not a bad idea to do so at the Taj!
Service: What one would expect at the Taj – Good
Environment: Clean, sleek, maybe just a tad sterile, but what isn't in Japan?
Food: Best sushi in town. High marks overall
Cost: A pretty paise. If you have drinks and go for the sushi (as you should), expect to pay Rs 1,000 or more per person
Contact: Located in the lobby of the Vivanta by Taj-Panaji. +91 832 663 3636