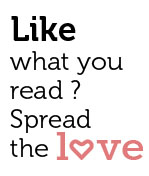 Share
The largest 3-on-3 college basketball and youth festival ever held in India, cost NBA Jam powered by Jabong.com, traveled to Goa today.  Goa is the fourth of 24 cities which the event will travel to. More than 3,500 teams are expected to participate across the country.  The National Basketball Association (NBA) and SONY SIX have partnered to bring the event back to India for the third consecutive year.
On 6th November, BITS, Goa witnessed more than 100 teams in the 3-on-3 tournament. With many colleges participating, NBA Jam powered by Jabong.com was the largest 3-on-3 tournament ever to take place in the city.
The traveling interactive youth festival is focused on developing and encouraging basketball participation across the country.  In partnership with Sony SIX, NBA Jam powered by Jabong.com will provide an authentic basketball experience by combining exciting on-court competition with lifestyle elements including interactive games, contests and live music performances. NBA talent, including NBA legends and dunk teams, will travel to select cities to help conduct clinics and interact with fans.
"We have been associated with NBA for over two years for NBAStore.in and have received a tremendous response from our fashion and sportswear customers," said Mr. Nils Chrestin, interim CEO, Jabong.  "We are thrilled to again collaborate with NBA Jam, which is going to be bigger than ever before and builds on Jabong's passion to engage with the youth and sports enthusiasts across the country to increase awareness on basketball."
"We believe NBA Jam powered by Jabong will not only boost awareness and participation in the country but also reinforce the footprint of the game and drive viewership for NBA programs available exclusively on SONY SIX," said Sony SIX Business Head Prasana Krishnan.  "NBA Jam 2015 will mark the third year of this successful association and we are elated to be an integral part of their journey."
For updates www.nbajam.in
Note: The corner is a regular space where businesses, entrepreneurs and all others with noteworthy projects can 'strut their stuff'