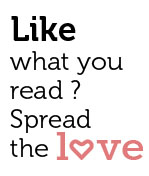 Share
It's more than Child's Play 
Music is a universal language that can move every human soul, regardless of status. It transcends boundaries, creates a common ground, and bridges the divide between culture and class. India is the second most populous country in the world with a significant percentage of its population falling below the poverty line. It's sad to say it on this happy occasion, our 66 but in many ways our nation wrote the book on social inequality. India sees about 1,000 children under the age of five die every day. And yet, this country holds much promise – the promise of a greater future, one more uplifting and inspiring.
And that promise lives inside our children. Thankfully we have many organisations working to ensure that the promise of disadvantaged youngsters can be fulfilled. One such organisation based in Goa is Child's Play India Foundation, which came up with the novel idea of introducing children from low-­income families to the symphonies of Western classical music.
Child's Play India was founded by Luis Dias, a multifaceted human being with a penchant for the arts, nature, history and medicine. A doctor by profession, Dr Dias always wanted to level the social plane ever since his childhood. In January 2007, the idea of starting an orchestra with slum children occurred to him through a UK festival – BBC Proms, featuring two orchestras of street children, one South American, the other South African. After an interaction with the group from South Africa, he was touched when a performer told him "music saved my life, if it was not for music, I would be dead." The young performer was referring to gun crimes and drug abuse in his native land.
With the belief that 'every child is noteworthy', Dr Dias started reaching out to musicians around the world with similar beliefs. His efforts led him to David Juritz, Founder of Musequality, a programme that funds charities. David was more than happy to help Dr Dias bring Child's Play to India. By 2009, Child's Play was a registered functioning NGO based in Panjim with the aim of using music as a means to create new avenues for less fortunate children. Today, it gives them the opportunity to lead a life in tune with self and rhythm.
With affiliations to 4 schools and trusts, namely Hamara School (St Inez), Auxillium School (Caranzalem), Auxillium School (Aldona), and Mitsuko Trust (Panjim), Child's Play India currently works with over 200 children who have been introduced to the basics of Western classical music. Four particularly promising kids have already been absorbed into the Kala Academy. They are learning to play the violin, viola and cello. Several others have joined the choir at Kala Academy. Child's Play India's active presence online has drawn professors and musicians the world over who are keen to know about its efforts to drive change through music.
The Social Music Project of the University of Seville, Spain, headed by Professor Santiago Lusardi, has been working with Child's Play India. Professor Lusardi, in collaboration with kids from Child's Play and local musicians, has created an orchestra called Camerata's Child's Play, which brings children and adults together to play music. The orchestra is currently made up of grownups, "but at some point even the kids that we are teaching will become good enough to feed into the orchestra. That is the idea." says Dr Dias, excited at the prospect.
The Camerata Child's Play orchestra performed on June 15, for World Busk 2013, at Caritas, Panjim. This event was the first such performance between the Spanish university and Child's Play India in their three-­year collaboration. Later this year, two musicians from the United States will also be collaborating with the NGO.
"Child's Play is also a means to social empowerment", states Dr Dias. That means it's about a lot more than music. If the children can excel at Beethoven and Bach, the thinking goes, their chances of success in many other areas go up.
To be sure, Child's Play faces a number of daunting challenges, not the least of which is a shortage of committed, qualified teachers who are willing to dedicate their time and patience to a greater cause. But, as he emphatically states, "it can be done."
Dr Dias truly believes that music holds the power of transcendence. A compelling force, music holds the potential to transform individuals into better versions of themselves. "Music teaches you far more than just happy tunes. It teaches focus, lends peace, gives harmony, helps build team work, discipline, and self­-esteem. Music is drama, in a way. Music gives you beauty, truth and goodness…"
For more information on Child's Play (India) Foundation, visit www.childsplayindia.org.
If you want to make a donation/contribute with your time and music skills, send an email to luis@childsplayindia.org.
You could also send in a tweet to @childsplayindia.