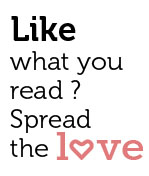 Share
Will makes its own way. That's the sum of my sister Avarella do Rosario's negotiation with life.  That is how a girl born with hearing and speaking disabilities found a way out of the hole that fate dug her.
Avarella's story is significant not because she set out to achieve the impossible. It's because she set out to do what isn't considered normal and came up trumps most of the time. Nothing can be more normal for a child from a middle-class family in Panjim than to attend school. For Avarella, dosage it was a pure anguish.
"Right from standard one till my STD X, I faced tremendous difficulties in understanding the teachers due to my disability. The school's management was not even ready to accept me because they considered me handicapped. But my parents stood by me through the thick and thin and managed to convince the school management to accept me as a normal student," she recalls, answering my questions for this story by writing and making sounds only our family understand.
But then she willed herself, and with a bit of a nudging from 'God,' she discovered a saviour called lip-reading. She would follow the lip movement of her teachers and schoolmates to understand what they were talking about.
Lip-reading required her to be attentive so that she could see her teachers speak. The attentiveness boded well for her, and so did our parents' dogged resolve to review school lessons at home. My sister passed the crucial STD X exams with flying colours.
But the disability tag continued to dog her. Her inability to hear and speak cost her two passions: The dream of becoming a doctor or a lawyer. But she discovered a third passion: Art. It wasn't easy. School was tough, but not as embarrassing as being an adolescent in college with severe disabilities.
"After a few days of attending class, I realised that I faced the same difficulty as I had in school, of understanding what the teachers taught. I was feeling a bit embarrassed to attend class any further.
"But my dad and mum took pains to build my self-confidence and return to class. They even attended the lectures along with me for a few days to help me make friends with classmates and request them and my teachers to be considerate towards me," she said.
Avarella is the fifth of nine siblings in our family. Her desire to study beyond graduation was as much an economic issue for the family as it was one loaded with concern for our parents. Goa University did not offer a Master's degree in art at the time and travelling out of Goa wasn't an option because we feared for Avarella's safety.
She took up a job in an advertising agency instead and a few years later appeared for an interview for the position of an artist-cum-curator for the government-run Goa Medical College. That's when her disability handed her a fresh instalment of obstacles. After passing her written and oral interviews, the medical authorities ruled her 'unfit' and denied her the job. It took a battle in court to wrest the job back in 1990.
Twenty-two years later, Avarella has one grouse she cannot reconcile with. The law does not permit her a licence to drive.
"I can do almost everything that anybody else can do. I have also played several sports disciplines in my schooling days and even bagged prizes. Believe me, I can even play the piano. Name a song and if I know it, I will play it on the piano. I am wondering whether I should launch another legal battle to earn this right to drive as I did more than two decades ago, to earn my livelihood," she says.
Avarella and I have two other sisters, Arlette and Arleen, who are similarly disabled. These brave women in my family always shore each other up in difficult times. Emotional support comes not from social workers or psychologists but from the family itself.
"We were truly blessed with a big, happy family, including our cousins. Also, being disabled, our nephews and our nieces are overly loving towards us and make us feel they love us," she says.
Avarella turned 50 on November 21. Life is beautiful, she says, and no matter the circumstances, it goes on.
_____
Ashley do Rosario is a senior correspondent with Goa Streets.