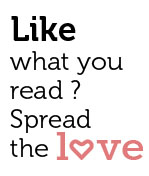 Share
He was riding a bike in Mapusa when the rescued Spectacled Cobra slithered out of its sack. With its hood fanned wide,nurse the snake stared straight into his face. Rahul Alvares, a Goa-based wildlife enthusiast, negotiated the traffic as he gingerly slid the cobra back into the sack.
"That sounds freaky, but it was not so bad. I felt more threatened and nervous when I was rescuing a Russell's Viper stuck in fishing nets that were left to dry on the roof. I had to climb up the roof slope, hold the snake with one hand, and cut the net with the other." Such close encounters, and the occasional bite, do not deter people like Rahul and about 50-odd expert handlers in Goa. For most, snake-rescuing is simply an expression of their love and concern for Goa's fascinating wildlife. Usually it's not a full-time job.
Rahul and his ilk are doing their best to carve out a safe space for Goa's snakes, most of which are endangered. In addition to rescuing them from human-sourced entanglements, they seek to spread awareness about snakes and teach people which ones are venomous and which are not.Most people randomly kill snakes as soon as they see them. If people know which ones pose no danger, the argument goes, more snakes can be saved.
Around 10 years ago, when Rahul began attending calls to rescue snakes, he says there were just four or five people like him. He believes snake rescue work is incomplete in the absence of proactive public participation and proper snake-rehabilitation plans. "Sangolda or Porvorim cannot be cleaned up of snakes. We can't release every rescued snake in Bondla (home to a wildlife sanctuary). We need more wildlife awareness and a lot of willingness from locals to warm up to the idea of a tolerant co-existence!" Rahul says.
Rahul finds himself increasingly disillusioned. While ten years ago he used to rush to any call, at any time of the day, to save a snake, today he mostly forwards such requests to his friends. Rahul has now moved on to organizing nature tours and wildlife consultancy, and explains why he is disappointed.
"I realised they just wanted to get rid of it and were not at all interested when I taught them how to differentiate between venomous and non-venomous snakes. Even if I showed them a caught rat snake or a common boa from up close, and told them to simply let it go its way, they would not think twice about battering the poor creature the next time if I failed to reach on time. I don't want to waste my time for such insensitive people!" Rahul says.
Goa is home to 30 snake species. Almost all the venomous snakes of India, including the cobra, krait, russell's, pit, and saw-scaled vipers, and the coral snake, are abundant in Goa. However, mining and unabated construction has increased snake-human conflict. Concerned about increased human conflict that the wildlife began to face, Amrut Singh founded a non-profit called Animal Rescue Squad in Goa in 1998. He and his team have rescued 13 king cobras so far. They also organize snake-rescue workshops.
Amrut says that going by the drop in the number of rescue requests for the Indian Rock Python from Mulgaon, Asnora and Bicholim, its population seems to have decreased. Forsten's Cat Snake, Coral Snakes and Pit Vipers sightings have also gone down considerably in Bicholim in the last five years.
With the destruction of habitat so rampant, it might seem that the forest department is fighting a losing battle. But, Sainath Shirodkar, who works with the department, is determined to make a difference and is undeterred by discouraging statistics. Sainath carries out about 5-6 snake-rescue operations in north Goa daily. He was just 12 when a non-venomous water snake, Checkered Keelback, bit him when he was working in paddy fields. His family, which was well-versed with the fauna of the region, especially snakes, asked him to wash the wound immediately in running water and 'forget about it.'"
Sainath, however, can't ever forget his next snake bite in a rescue operation at a Porvorim house in 2002.
A family was in a festive mode celebrating a wedding when an adult cobra gate-crashed the party and hid behind dozens of Coca Cola crates. When Sainath responded to their frantic calls, he first cleared all the soft-drink crates one by one till the last three crates remained. Then, he saw the cobra's tail. Sainath caught the tail and instructed someone to slowly lift the crate.
"This is where I made my mistake. The cobra raised its hood and the man got so scared, he immediately dropped the crate, injuring both the snake, and my hand. Furious, the cobra started hissing hysterically and bit me on my right palm. I somehow managed to catch it and put it in the sack," Sainath says.
Sainath immediately went to the bathroom and vigorously rubbed the wound with a detergent bar under flowing water. After this, he tied a cloth tightly under the wound and requested someone to take him to Government Medical College in Bambolim. He reached the hospital in about 45 minutes, was promptly administered anti-venom, and was released after three days."My grandfather, who was an Ayurveda doctor, always told me that immediately washing the wound under flowing water decreases the chance of fatality by almost 50 %," Sainath says.
Sainath also taught his wife Priya to catch snakes. He says she was scared at first, but now she has also become a snake expert. Another woman who has conquered this stereotypically macho terrain is Saligao's Tarika Kiran. At 18, she volunteers for the forest department and responds to snake rescue calls in her locality. Kiran's father and brother are also expert snake handlers.
Handlers say that different species have distinct personalities. Russell's vipers are quick and aggressive and immensely tactile and can deliver a vicious bite from any possible angle. "They are crazy man. You got to be really, really careful!" says Vicky from Bambolim, who has been bitten by the Russell's twice.
Vicky has completely lost a right-hand index finger while what remains of a bitten a left-hand finger can't bend. He admits that the bites could have been avoided had he exercised a little more caution. "It's one down, four to go!" he jokes.
Here's whom to call in case a snake slips into your house.
Sainath: 9422062880
Rahul: 9881961071
Vicky: 9922202227
Amrut Singh: 9422062503
.
.
.