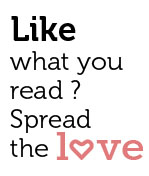 Share
Restaurants are gearing up for the monsoons by putting up overhead covers
Before I delve into the nitty-gritty of how venues are protecting themselves from the coming onslaught of torrential rain, let me state a simple but important fact: The so-called "off season" in Goa is no longer! As the state increasingly becomes a year-round destination, especially for Indian travelers, more and more establishments are searching for ways to cover up and stay open during the monsoons.
It's a matter of days before the rains hit, and venues across Goa are grappling with decisions about how to cover up their gardens, decks, and other open space areas to continue operations. Since the rains are so heavy in Goa, it is quite complex to decide how best to shield from it as no 'one size fits all'. An ordinary choice would be to use tarpaulin and bamboo but there are many other options.
Advance planning, as with many things in life, works out best. In fact, it wouldn't be necessary to cover at all if the needs of the place in question are known at the time of initial design. However, sometimes a place's needs evolve over time and require alterations.
Designer Reggie Goveas says, "Choosing a roof structure depends on the situation, scope and profile of the establishment. Anything from temporary shacks with treated thatch or stretched vinyl canopies to full-blown structures with various roof sheet options or tiles are also possible."
So here are some things to consider as you start thinking about getting your very own rainproof roof.
Temporary versus Permanent – Can you cover the area in question permanently or is it better if you remove the roofing after the rains? Many venues in the tourist stretch prefer open spaces in the season as open-to-the-sky venues have a special ambiance. One may consider putting up a rigid frame so that covering material can be taken down after the rainy season. For example, canopy awnings are permanently installed but the fabric may be removable.
Budget for Materials – There is a big variation here depending on whether you can afford only inexpensive plastic sheets that may just last the monsoon or tensile Teflon fabric that costs quite a bit. Besides materials, there is the cost of a contractor and labour to consider, besides the down time for your venue being unavailable.
Assistance with Construction – One question you may have is whether you need to hire an architect. The good news is all you really need is a good contractor but it may also be worthwhile to employ an expert consultant, depending on the size of the project. And the materials are available at most hardware shops.
Acoustics Needed – Rain will sound different when it falls on different surfaces. Gaurav Arya of Hotel Tamarind in Anjuna says he prefers Mangalore tiles because it's permanent and the sound of rain is not as loud. The Cafe Cotinga area where he hosts live music nights is open currently but he is considering options for covering it up.
Nature of the Area in Question – Are there trees in the area you are trying to cover? These may be used for support but may also cause a hindrance to the design. It's important to earmark or define what needs and what doesn't need protection. For example, retractable awnings may also be available but are better for small areas like balconies, entrance areas, etc.
Ventilation – One has to keep the place well ventilated and enclosing it too much makes it steamy, but keeping the sides open can also allow a driving rain to enter.
Plastic curtains are common but one would need a large enough space to place pedestal fans in different areas.
Aesthetics – You can build a pergola and grow vines over it to create a greener and more pleasing structure. Canvas as a material may look better but would need to be treated with waterproofing. Abroad, spray cans are available for this.
So there you go. Since Do-It-Yourself products aren't available as much here as in other countries, people are forced to be more innovative. A little research and creativity can go a long way towards giving your space its own unique identity, yet still be resilient in the driving rain.