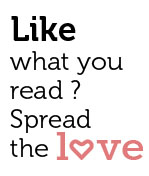 Share
Prof. Edwin Thumboo
In conversation with Prof. Edwin Thumboo, Chief Guest of the Goa Arts & Literary Festival
The Goa Arts & Literary Festival, or GALF, has emerged as one of the premier cultural events of India. The fifth anniversary edition now taking place (Dec. 4-7) in Panjim is perhaps the best yet, with excellent literary and artistic delegations from Singapore, Nepal, Australia and Pakistan, as well as GALF's usual mix of both established and emerging literary and artistic talent from across India and beyond.
Singaporean scholar, poet and literary critic Prof. Edwin Thumboo has been referred to as the unofficial poet laureate of the Republic of Singapore. He's the recipient of many awards, with more than 131 publications to his credit. He was the longest serving Dean of the Faculty of Arts and Social Sciences of the National University of Singapore, and is now Emeritus Professor there. He has been a visiting fellow at universities in the US, UK and Australia. He was the Chief Guest at the inauguration of the Goa Arts & Literarary Festival 2014. It was a great privilege for me to sit down and talk with him on various topics. Excerpts:
Perin Ilavia: Tell me about your childhood.
Edwin Thumboo:   My grandfather migrated to Singapore from Madras during the 1880s. My father was a primary school teacher of Indian (Tamil) descent. I have a Chinese mother. I was born 22 Nov 1933, in a large family. My childhood … was wonderful. We had a generator for electricity, had loads of opportunities to be in touch with nature, admire beautiful plants. Our sense of  sound, taste and sight, the rhythms of life were enhanced being outdoors. My Japanese grandmother narrated many stories. I don't speak Tamil, but my father did, we were rather Westernized, so English became my main language after the age of nine.
PI: Your poems are based on personal experiences, feelings, movement dealt with aesthetic and metaphysical themes. Why did you narrate it in verse and not prose?
WT:  My first poems were during the period when poetry in English started to emerge. My influences were short story writer Goh Sin Tub, who ran a poetry circle for the magazine Youth, but it's Eliot, Yeats and Poe, that engrossed me most. I write in verse because it's on top of the pile. It's about craftsmanship, durability, sounds. The best words have to be chosen. That requires a lot of time. It must resonate, shout, be angry, but also must be quiet … Poetry is a sharper use of language, more probing, intense … Poetry is nothing but craftsmanship and requires fine distinctions. You have to use the craft to lift it into art … My mother tongue was Teochew.  When I was about 9 years old English became my main language. My teacher, a Scotsman, went out of the syllabus and taught us to recite and recall poems, to absorb the sound and rhythm.
PI:  What is the inspiration behind subjects you write on?
ET: History enters my writing, as it ought to with other writers because of its importance in our lives.  Singapore was a former multi-racial colony created by the British. We need history for a sense of things, to re-inscribe ourselves and discover and define ourselves as individuals, in a multi-racial society.
PI: How do you describe your-self as a poet?
ET: I'm a myth-inspired poet. Myths are ancient narratives and structures which provide a stable point of reference for a multi-cultural society. Yeats' use of Irish myths and history provided much inspiration for my best-known poem Ulysses by the Merlion.
PI: You were presented the Raja Rao Award at the biennial meeting of the International Association of World English at the University of Illinois, for your contribution to literature of the Indian diaspora. How did that happen?
ET: I knew him (Raja Rao) well. I first saw him at a conference in the West Indies, in 1970. The most significant statement he made was, "The most important thing for a writer is silence".  I didn't get to talking with him, but years later met him in Hawaii. I remember at 3 am I heard a knock on my door and when I open it, I find Raja Rao. "Let's go for a walk," he said. I did, not only that day but for many days more. He spoke, I listened. He narrated experiences of the Independence movement, Shakespeare, the Quran. For me it was education. Being half Indian half Chinese not knowing any of the languages, I could only recover the hinterland of India.
PI: As an academic, you taught English drama, Romantic poets, Malaysian and Singaporean literature. Were there any girl students? What careers did they pursue?
ET:   The majority were girls. Men preferred technical, medical, engineering…
PI: Your latest poem is titled Still Travelling. Is that about your  ongoing  journey?
ET: As you grow older our experiences get less, but you have more reflections. You realize a good question is better than a weak answer. Power is essential. Power bullies everything less than itself and steps aside.
PI: What can you tell me about the nuances of writing children's poems?
ET: Try to get rhythm. I basically wrote these rhymes for my children. They played with a ball, see-saw. The poems were about what surrounded the children in that time. Now I wouldn't be able to…
Children are living with texting and i-pads.
PI: Do you write every day?
ET:  No, but you never stop thinking. And poems are never finished. I have a poem that says, "A finished poem is future text".
PI: What is your view on literary festivals?
ET: It brings national items together and it's significant in bringing writers together, the exchange of  ideas and establishing  camaraderie. I went through the list of poets and writers at this festival, impressive! I'm happy and grateful to be invited, and I thank Damodar Mauzo, co-curator and organizers of this festival for this opportunity to be in Goa!