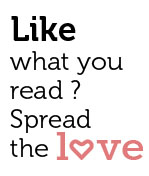 Share
A Guide To Some Of The Best Musical Venues In The State
It's almost time to say goodbye to September, and with it the last of the rain clouds. Welcome to October – the first month of 'The Season' in our tiny, beautiful, musical Goa. With some of the best musicians, singers, entertainers, and DJs in the country, not to mention awesome seafood at beachside restaurants, there's not a day without something musical happening just around the corner. Here are some of the best places to head down to for some delicious food, great ambiance, and musical entertainment that will make you wish nights never ended.
The Fisherman's Wharf (Mobor/ Panjim)
The Fisherman's Wharf in both Mobor, South Goa, and Panjim, keeps you thoroughly entertained throughout the week. With live music every night, catch artists like Siddharth Cotta, Neil & Iggy, Darryl's Three to Tango, and Singer Waheeda, at both venues on different days of the week. 'Jukebox' the duo Andre & Tania belt out some amazing tunes on Friday nights at Mobor, while the Valentino Brothers are on at Panjim, Saturday night. Also check out 'Music Oasis' at Mobor on Thursday nights. And for lovers of country music, check out Mariah & Russell in Panjim.
Cavala (Calangute)
Different live bands perform at Cavala's on different nights, leaving you with not a moment to feel bored. Cavala's line-up of Goan bands include Rhythm & Blues, Tidal Wave, Crimson Tide, Smooth, and Lace. Keep a look out for a band from Bangalore every once in a while, as well. Lots of ladies frequent Cavala.
Cantare (Saligao)
Indisputably the best jazz club in Goa, set in a historic home tucked away in Goa's hinterland, away from the madding crowds. The food's also really good, especially the Malaysian Fried Rice.
Cape Town Café (Baga)
Described by Viren Saldanha who frequents CTC as "a chilled out place with a really nice vibe", CTC is the place to be on weekends. With a DJ rocking the party, you can't help but to head on down to the dance floor. The beef-steak here is a must-try.
Chronicle (Vagator)
A really beautiful beach-side club, and if techno music is what you're looking for, then Chronicle is the place to be.
Zuperb (Candolim)
A delightful restaurant and bar that hosts a continous line-up of high quality live musical entertainment. Also check out their Parsi food.
Guru Bar (Anjuna)
Aside from the excellent seafood and wood-fired pizzas, expect a superb selection of some of Goa's best musicians, including the versatile Elvis Lobo, Click Here.
Café Lilliput (Anjuna)
A laid-back yet electric beachside club hosting some of the best parties in the state. Fridays are good day to come.
Club Cubana (Anjuna)
Club Cubana is set on a hill, with a glorious view of land and sea, making it a very classy party destination where people literally "party in the sky". The open drinks bar is an added attraction here. Anisha Gomes, who frequents this club on weekends, claims that pizzas made in the wood fired pizza oven are to die for. The place has a reputation for some crazy goings on, including bikini-clad pool girls, who have in the past provoked the ire of authorities.
The Backyard Restaurant & Grill (Sangolda)
The Backyard has interesting entertainment with an open stage and mic on Wednesday nights. A perfect evening for anyone who feels like jamming. The stage is set, so all you have to bring is yourself, and of course, enthusiasm and an open heart. But for the days you'd like to just sit back and listen, Darryl & Sharon, Chrystal, and Harry Manning all give you wonderful tunes for listening pleasure. Karaoke nights with Seby Fernandes also give you something to look forward to every Monday.
The restaurants A Reverie (Calangute), Decades Bar (Calangute), and Barcode Lounge & Grill (Porvorim) also provide live entertainment on two nights a week each with artists like Krishna, Anika Noronha and Anselm performing. Hendrix – The Meating Grill (Anjuna) and Bay 15 (Odxell) line up some amazing artists every season, so keep your eyes and ears tuned for more updates.
South Goa too has amazing restaurants that bring you not just great food, but a variety of groovy live music as well. So if you're in the South, put on your boots, and get ready to head out on a weeknight to beat those work-day blues, or on a weekend, to raise your spirits even higher!
If you're looking for a peaceful Sunday afternoon by the river, Joe's is the place for you. With the River Sal flowing by, and the green Goan countryside with coconut trees across the river, you couldn't ask for a more scenic backdrop to match deliciously stuffed mushrooms and chicken cheese kebabs. Joe's boasts live music four nights a week.
Spoon Café and Bistro (At The Acacia Palms Resort, Colva)
The multi-cuisine restaurant at Acacia Palms brings you some sumptuous recipes. To work up an appetite, you can have a splash in the pool, or try your hand at table-tennis at the Activity Center. Spoon brings you live entertainment four nights a week. Their restaurant The Saltwater Pan which overlooks the sea will open once the season kicks in.
Equally well known for their assortment of Feni, awesome cuisine, and Karaoke on Thursdays, Firefly, Benaulim is extremely popular in the South. And with good reason! With live entertainment from Wednesdays to Sundays, there's little else that one could ask for. Listen to artists like Mac Dourado with a little rock and retro, and Goa's legendary Brian Bones.
Zeebop By The Sea (Utorda)
This restaurant with a twangy name is right on Utorda Beach – perfect for a nice swim after some seafood starters and before a heavenly main course. Drop in on Wednesday and Thursday evenings for live entertainment.
Leda Lounge Restaurant (Skylark Resorts, Colva)
A fine place for fine-dining, Leda has a continental menu, with a fun atmosphere. With a unique live-music line-up, Leda is a must-visit place on Friday nights for lovers of jazz. Mercy, another veteran Goan musician, enthrals the guests with his saxophone. Keep a lookout for live music at Leda from Thursdays through Sundays.
Chef Fernando's Nostalgia (Raia)
Nostalgia makes us remember the time the Portuguese were here. Very spacious, and with a lot of place to dance, Nostalgia has live entertainment Wednesdays through Sundays.