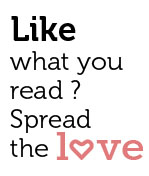 Share
Brainard Colaco
It Makes Sense to Call it Love
A Mumbai-based corporate chef who gave up his high flying job to follow his passion and lives his dream in Goa… Brainard Colaco set up his own Cake Studio 'Mog' in Margao in 2012, pill revolutionizing this industry. Here's Dr. Charlane Pereira e Rebello in an interesting chat with Brainard about his venture, aspirations and newer trends in 'cakes and all things good.'
A casual visit to 'Mog' in Margao… And there were lots of yummy edibles that caught my eye… Ferrero Rocher Mousse Torte, The Irish Crème Cake, Chicken Bacon & Cheese Tarts, Chicken Sausage Swirls, Cheese Burst Chicken Muffins, Chocolate Mud Cake, Grissini, Cinnamon & Almond Straws, 73% dark chocolate bars….
You can see there's something different about Mog the moment you walk in. Lip smacking delicacies and a unique décor… Soon I see a sharp and witty middle-aged man emerging from an inner room. It's Brainard, the man responsible for the yummy treats I had just eyed. A brief chat with Brainard Colaco and I knew that the man had a tale to tell… That led to an appointment with this spirited entrepreneur a few days later. And I was not disappointed.
Brainard says, "The only thing that drew me to the hospitality industry was the yellow lights at the lobby of a 5-star hotel and the smiling faces at the front office. So, after my XIIth, I got myself into IHM, Mumbai for a craft course in Food Production and Patisserie only to realize that the yellow lights were white lights in the kitchen, no pretty faces, and vessels the size of myself."
Armed with the specialized kitchen programme from IHM, Mumbai and a 3-year diploma from Rizvi College of Hotel Management, Mumbai, he started his career as Sous Chef with the Accor Group.
He was the corporate chef with Impresario Entertainment, Mumbai and has helped open the famous coffee shop chain Mocha across the country (2001-2010).
He was also the Corporate Chef with Oriental Cusines, Chennai for their bakery brand 'The French Loaf', with a presence in Bangalore, Chennai and Kolkata (2010-2012). Currently, he is a culinary consultant to several restaurants and bakery brands in Mumbai, Pune and Bangalore.
He says, "I always wanted to have my own quaint little café. I quit my high flying job to start my brand 'Mog', a brand that is connected to people. Also, Mumbai was getting too claustrophobic." Today, Brainard is the very proud owner and cake designer of his venture 'Mog' along with his business partner and aunt, Mimi Colaco.
For about 6 months, Brainard researched every pastry outlet in the vicinity of Margao, Vasco and Ponda. He says, "Every shop looked the same. The style and presentation was the same everywhere. Though I was advised by brand consultants to start my business in North Goa, I found it too cliché. Besides, I was more familiar with Margao."
Brainard quit his job in May 2012 and remortgaged his house. Times were tough as he had to shift from Mumbai to Goa. Born and brought up in Mumbai, his wife Carolyn and his 2 kids (Zeke and Zinedine) are still based in Mumbai. With the green signal from his loved ones, Brainard worked on making his dream a reality.
Unable to afford the services of an architect, he marched forward, using his creativity as well as sharp business acumen to set up 'Mog' in September 2012.
Scouting for equipment, he made 12 trips back and forth between Mumbai and Goa. He shopped on Quikr and OLX, and picked up bricks from old houses and wood from shipyards, creating a rather funky look without breaking the bank. Adding to the allure are his grandfather's old belts, cookie jars, lamps and much more!
He continues, "People have questioned my sense of dignity when they have seen me taking huge sack of potatoes on the bike. I do everything from marketing, store keeping, auditing, etc. That's how Mog materialized."
How did he choose the name 'Mog'? Carolyn suggested the word that means love in Konkani. That's how it took off… "I mog cake" and "I mog life."
Brainard is very happy with his team of 12 staffers, who he believes truly understand his style of work.
Mog is targeted at women and children, as Brainard knows that "men are sure to walk in with them."
Prices start at Rs10 for a puff and goes up depending on the item. For Brainard, it is more about quality. "A good cake is not cheap and a cheap cake is not good," he says.
Every 3 months, he offers new delicacies to his customers. He says, "If I don't like something, I don't keep it. I have also taken popular items off the shelf. Change is good. We need to educate ourselves or we tend to get too complacent in what we do."
Brainard keeps himself abreast of the latest developments in the culinary world and has attended many international courses. As he talks about experimenting with new flavor profiles and pastry trends, including fruit purees, sugar veils and chandelier cakes, I find myself feeling a sense of awe for this designer of all things sweet.
He sums it up better than I can. "I am a dreamer," he says, "I like to be different."