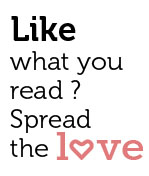 Share
A good looking girl's guide to good looks is not complete without the rituals of great make-up on her dresser. Goa's fashion and lifestyle writer-author Ethel Da Costa on the season's trends and why good looks is next to good skin and a great soul, and don't you forget that, sista.
My favourite fashion weeks are just a breath away. Pop mouths, neon stark eyes, fly away spring hair, white kohl eyelids, winged smoky peepers, orange, fuschia, indigo, forest aqua-marine shadows good enough to eat for breakfast? They tempt me. Are you one of those glued to Inglot, Sephora, Mac, Bobby Brown, Elizabeth Arden trolling all over the Internet threatening your plastic into a massive heart-attack, so much that the local courier boy has become a permanent fixture at your doorstep? Phew. Thank god I'm not alone. With summer just a blink away, and the heat threatening to tear your sheets into nude nights (yes, yes soon, just you wait), clear skin, bright eyes, lots of water and a big, clean heart is what the fairy godmother told you was enough, right? True. But you need to watch Maleficent to understand that sexy witches have it all today. Including Mac, the make-up giant, designing an entire make-up line inspired by the Angelina Jolie essayed character. Bad girls are here to stay. Like it or not!
So, what does make-up do for you that a man on a date perhaps would not? Hmm…Keep your peepers spellbound for one. And if you have pouty lips, invite attention to how you smile, imploring all male attention to you if your eyes reflect your inner dare-devil spirit. Who needs a man, right?
World over, 2014 backstage trending make-up gurus are swearing by: Soft Berry Lips, Bright Orange Lipstick (told ya), Blue Eye Shadow (told ya again), Cat Eyes (am I so clued in or what?), White Eye Shadow and Liner, Gilded Glitter Lids (my second eye candy), Glowing Skin (there comes the water), a hint of Pop Green on the Eyes, just because you want to express fresh individuality.  When you get all 10 out of 10, you write a make-up forecast column, with an invitation by appointment only to come raid my dresser table anytime. The trick? Stay clued in, troll, troll, shop without hurry at your favourite make-up stores, ask questions that make the counter girls shiver, and invent a style of your own. Do remember  pancake and maple syrup is tolerable only at the breakfast table, and is an absolute no-no girl on the waist as well as your face. As I write this, faces that pop in my head are Jennifer Lopez and her enviable glow skin (yes, make-up achieved with Bronzer), Beyonce, Rihanna and closer home Deepika Padukone and Kareena Kapoor. Mastering the nuances of make-up is a passion, an extension of your inner self on your outer skin, so do take care what you are saying.
During Fashion Guru, 2014 at Bottlebay
One girl another girl can talk endlessly to about make-up and experimenting with colours, is buddy and friend make-up professional Blossom Pinto (Tender Locks). Having worked with me on my Fashion Fridays Club Nite Series, Blossom understands that make-up chooses its disciples. Make-up for her is "pure passion. My canvas is the face of my bride or model. I extend my voice through my skills as a make-up artiste. Make-up is speechless. It speaks for itself," Blossom expresses.
A day in her life begins 24 hours prior to an assignment, "which includes setting my vanity case, sterilizing my make-up brushes, arranging hair extensions, accessories etc." Among the famous faces she's done are those of models Nina Manuel, Fleur Xavier, Nupur, Sania Mirza and Miss World Natasia Suri. Blossom confides a celebrity input, "The bigger the names, the more humble they are. I also believe no amount of make-up can mask an ugly heart." Bang on.
  Blossom says the mantra to a good life is, "Every mess up is a stepping stone to success. So reflect back, think of all the flaws that have happened and strive to do better." Through the years, she's perfected her signature look which is monochromatic eyes and "make-up which lasts for 18 to 20 hours without a touch-up."
A model getting ready for a fashion show
Bonding over make-up, I get Blossom to list her 5 Eternal Make-Up trends. "These will never go out of style," she states.
1) Red lip colour
2) Smoky eyes
3)  Kohl  lined eyes
4) Voluminous  lashes
5) Arched eyebrows
Another make-up artiste making quite a few in-roads on the scene is the former Canada and US-based, Lawanya Shetye, who is now in Goa. With a specialization in Make-Up Artistry from the Academy of Canada and Cosmetology, Bangalore, Lawanya asserts that, "A single life can be transformed with a single tube of lipstick. Women have stronger careers and better self esteem when they feel confident and beautiful. I insist that women give more attention to themselves, go out there and look your best". With a celebrity list which reads Mona Singhania, Esha Koppikar and the Pittsburg Fashion Institute, Lawanya shares that, "Bare is always beautiful which only enhances the natural features of a face. A good non glossy base and bright colours for the summer would complete the look," she highlights, preferring to concentrate on the eyes as her signature touch. With a vanity case full of her favourite brands like Chambor, Sephora, Maybelline New York and all the right contouring tools, perfect and natural is the way forward to a great night, she asserts.
Summer is here,girls. Happy experiments.
_____
Ethel Da Costa is a Goa based acknowledged fashion, lifestyle, music writer, radio head, creative entrepreneur, commenter and columnist of all things politically and socially incorrect. A published poet-author of Eve's Revenge: Stories of Nemesis (2008) with a second sequel in the making Eve's Light: Stories of Passion (2014), she be reached at etheldacosta@gmail.com
Website: http://about.me/etheldacosta