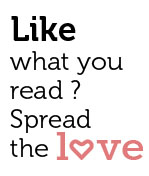 Share
Michael Coutinho
Master of Many Trades
Landscaping, Boating,Rain Water Harvesting, Real Estate
Zest for life! An exploratory mind and an adventurous spirit! That sums up Michael Coutinho, a self-made entrepreneur who believes in living life to the fullest. Landscaping, rain water harvesting, adventure cruises, shipping, real estate… He has explored each of these avenues and proved his mettle. Dr. Charlane Pereira e Rebello caught up with Michael at his office in Panjim.
As Having graduated in Mechanical Engineering from the famous Goa Engineering College (Farmagudi), Michael's love for the high seas had him join the shipping line as a marine engineer. However, the dream of being a businessman ever since he was a little boy gnawed at his heart.As I hurried to make it for the 1.45 pm appointment with Michael at his office in Church View Apartments, I readied myself to face the 49-year-old man who has nurtured his adventurous spirit and basked in the luxury of exploring diverse fields to be the man that he is today.
As mechanical engineering did not have much scope in the early 1990s, a career change to civil works was apt. Starting with landscaping, he gradually moved to full-fledged civil contracting. Today, his firm 'Coutinho & Associates' deals in real estate, legal assistance, title clearance, mediation/dispute settlement, project planning, project finance, building approvals, liaison, project management.
Since 1994, the firm has successfully completed jobs such as site development, construction of premium villas, residential complexes, roads, large industrial foundations, and factory premises.
Having dealt in time-bound projects in various factories/industries, the firm has delivered quality services to many corporate clients such as Madras Rubber Factory, Bits Pilani (Goa Center), Zuari Agro Chemicals Ltd., Sesa Goa Ltd., Videocon Group (Goa Energy Pvt. Ltd.), Metacopper, Cipla, Mormugao Port Trust, Linde Group, etc.
Other satisfied customers include Tata Housing, Goa Institute of Management, Rahejas, Mangrove Developers Pvt. Ltd., Coastal Developers Pvt. Ltd., and Ms. Ritu Kumar. Their ongoing project is a 35-room hotel at Anjuna.
Michael explains, "We do everything right from purchasing land to handing over the key to your home."
From 1994 to 2002, Michael dived into setting up a firm 'Leisure Ventures' along with his partner Agnelo Fernandes that ran adventure cruises for charter tourists. But due to non-cooperation from the Captain of Ports, he was forced to close down his venture.
With 3 fibre-glass boats fully equipped with safety equipment and a crew of 6 on each boat, tourists had a gala time touring Bat Island, and going scuba diving, crocodile and dolphin spotting.
Michael says, "I love the sea. It was a working holiday for me. I practically lived on the island."
His canopy boats Divya, Patricia Anne and Rochelle Anne had lots of facilities. He recalls, "I have taken more than 100 tourists on tours, and had to hire extra boats."
He continues, "Nothing is as sweet as being at the stern of the boat and watching the sunset."
Also, the tourists were taken for bird watching. He recalls the good old days, "One of the staff would ask the tourists, 'Have you tasted kingfisher?' The tourists' reply of 'No' would be met with opening a Kingfisher beer bottle, followed by loud guffaws."
The bird watching trips to the Cumbarjua swamps gave Michael a sense of peace. He says, "Seeing the grey heron, pied kingfisher, green heron, hornbill and many other birds, I felt that God is in His Heaven and all is right with the world."
That's not all to Michael! His landscaping projects for Goa State Museum, Goa State Guest House, plus the maintenance of the 50,000-square-metre garden at the Holiday Inn have added still more feathers to his cap.
Using plastic films for small ponds in his landscaping projects gave birth to a fabulous concept of rain water harvesting, though it is still in its nascent stages in Goa.
His first civil contracting client, Meta Strips located in Sancoale, gave him an opportunity to diversify his talent. Michael proposed the concept of rain water harvesting using plastic films.
Along with an expert from Pune, Michael built a tank that stored 5 ½ crore litres of water. Also, the cost was 50% of what the company had estimated. It was a huge success!
In a joint venture 'Sasha Enterprises' with Savio Rebello, Michael dealt with repairs of sensitive oscilloscopes and telecom devices. Having pioneered burglar alarms, EPABX systems and CCTVs in Goa, Michael's short stint from 1995 to 2001 was commendable.
Michael also completed a course in Israeli self-defence system about 2 years back. Today, he is an instructor in Krav Maga.
As I eye several trophies lined up in his office, Michael lightly brushes aside his achievements saying, "They are BNI awards."
Besides being a member of Business Networking Association, Michael has also been a member of the Rotary Club for a year.
Having 10 engineers and 5 regular staff, Michael manages his business smoothly. Meeting his staff on every Monday and Friday, he says, "My mantra is to meet at least 3 people in a day."
Despite his busy schedule, Michael finds the time to exercise and read novels. His daily regime includes either a 6-km jog or weight lifting (250-300 pounds) and doing squats at the gym.
On a sober note, he advises youth of today, "Educate yourself and get self-employed. Stay in Goa."