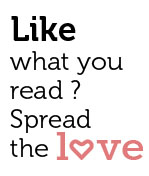 Share
An enthralling evening celebrating Mexican flavours artfully paired with exquisite tequila variants under the aegis of Masters of Food and Wine.
Park Hyatt Masters of Food and Wine is a series of sophisticated culinary and beverage experiences hosted at Park Hyatt locations around the world. This September, salve Park Hyatt Goa partnered with the renowned beverage consultant Shatbhi Basu and Aspri spirits for the first of its kind tequila paired dinner in Goa.
The enthralling evening began at Praia de Luz lounge bar with Mexican tapas, patient heady tequila cocktails whipped up by the master mixologist Shatbhi Basu, latino music and groovy salsa moves.Later that evening, the guests savoured a delectable four-course meal at Casa Saritathat began with a Ceviche de palmito or a Ceviche de pescado (made with fresh market fish) paired with Iced Patron Silver touched with mango & cucumber. The entrée was a Maíz y vegetalestortas, crema de chile habanero (Corn and vegetable cakes, smoky habanero chili cream) or a Langostinossalteados y de Arbole (sautéed prawns, de arbol, mango guacamole) paired with Iced Patron Reposado with a corny sangrita. The main course served an indulgent lubina, arrozandino, mojo y chile, mulato salsa de tomate (Sea bass, andean rice, mojo sauce and mulato chili tomato salsa) or Guiso de patatasdulces, salsa de quesocascabel (sweet potato dumpling, cascabel cheese sauce) paired with Patron Picante.The spectacular meal concluded with a Pastel de tresleches con sabor a canela, churros de chocolate bebé con yogurbarrabaya (tresleches cake, cinnamon flavoured baby chocolate churros with yoghurt berry bar) served with Iced Patron XO Café and Patron Incendio Espresso Tequini.
Ceviche Da Palmito  Tresleches Cake, Cinnamon Flavoured Baby Chocolate Churros With Yoghurt Berry Bar
Ms Shatbhi Basu ,Mr.Ashish Shome,Mr.Onkar Singh & Mr.Shobhit Sawhney
Kuheli  Bhattacharya,Fernando Mont Da-Silva,Varun Carvalho, Pawan,Rane & Nolan Mascarenhas
About Park Hyatt Goa Resort and Spa
Nestled along the pristine Arossim Beach and 15-minutes away from the airport, Park Hyatt Goa Resort and Spa is a charming Indo-Portuguese village housing 250 pousada-style guestrooms and suites. Set within 45 acres of landscaped gardens with glimmering waterways and lagoons, the resort is a perfect reflection of the character and vivacious heritage of Goa. Park Hyatt Goa Resort and Spa offers a selection of prized restaurants and superlative culinary experiences, an award-winning spa, one of the largest swimming pools, picturesque function spaces and 'Camp Hyatt' for young guests. Coupled with gracious and personalized service, the experience at Park Hyatt Goa Resort and Spa is impeccable. For more information and reservations, visit www.goa.park.hyatt.com