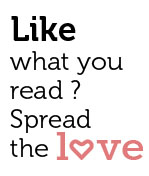 Share
Goa Streets marks the first anniversary of the Dec. 11, 2011 death of Mario Miranda by recollecting a colourful conversation he had in his home with journalist Gauri Gharpure, who popped into his home on a whim on Nov. 22, 2010. He was 84 at the time, and this was one of the last interviews he gave.
I was vacationing in Goa when my father, a graphic artist, called one night from our home in Ahmedabad and asked me out of the blue to "go and meet Mario Miranda."
When father mentioned the legendary Goan cartoonist, I recalled voluptuous women who pouted in dark maroon and potbellied bald men who ogled at those women on the walls of south Mumbai's popular pub, Café Mondegar. These were the denizens of Miranda's whimsical, fantastic murals.
I frequented Café Mondegar not just for the chilled beer after a shopping spree at the Colaba Causeway, but for Miranda's evocative creations, the bold black lines filled with cheerful yellows, reds and maroons that made the happy-go-lucky Goan life famous not just in India, but the world over.
My father's suggestions had always worked wonders for me. I got in touch with Sabi D'Costa, a resident of Panjim's old Fontainhas neighbourhood, after locals told me that Sabi used to drive Miranda's friend Policarpo Vaz, or Polly, also a cartoonist, to Miranda's home in Loutolim.
Sabi agreed to take me, too. We reached the house just after sundown. In my hands was a hardbound tome, Mario de Miranda, the artist's tastefully done biography containing more than 2,000 sketches and cartoons. His works are not just a study in humour, but the celebration of peoples and places, cultures and catastrophes all at once: Traditionally-clad fisherwomen share a canvas with gentlemen in chic tuxedos, street sights juxtaposed with street fights in the artist's playful renditions.
I just wanted an autograph.  But the witty old man rewarded me with a hearty half hour of candid talk, a wee-bit of gossip and a lot of leg-pulling. No formal interview was planned, but in the end he answered enough questions to be able to label the exchange an "interview."
Miranda was born in 1926 in the then Portuguese-ruled Daman to a Roman Catholic family with large estates in south Goa's Salcette area. After travelling the globe over, Miranda returned to his roots and settled in his immaculately maintained 330-year old ancestral home in Loutolim.
This is the house where I showed up, unannounced and heart racing, a year before the great artist's death.
As soon as Sabi pressed the doorbell at the side of the heavy antique teakwood door, dogs barked at high pitch. Someone inside promptly commanded them to silence. Then we heard an awkward staccato of footsteps approaching us. An old woman in a light pink knee-length frock, a cigarette dangling from her long, artistic finger, opened the door. Her body continuously shook as if from some old-age ailment. She had an intelligent, inquiring look. I cowered behind Sabi and he took the lead: "She has come all the way from Ahmedabad to meet Mr. Miranda."
A swift glance, an astute mental note of the two strangers, a look at the book I was holding and Habiba Hyderi, Mario's wife of five decades, made her decision: "Come in," she said and briskly turned around, signalling us to follow her.
There were dim orange lights in beautiful lamps, and curios and paintings tastefully decorated the tables and shelves that lined the old walls. The house was spotless, giving the aura of discipline and a love for order.
On the left side of a passage was the living room. There he sat on a relaxing chair. He wore a gray shirt and loose gray pants. On one side was a glass of wine and a white plate with cheese cubes. On the other side was tea in a disposable cup. "They have come to meet you," Habiba said.
Miranda looked up. He beamed a smile. The glow slowly spread on his frail face; he raised his hands in a gentleman's welcome and motioned us to sit.
As we sat, the dogs kept barking and circling and Miranda muttered, "I wish they would be silent sometimes." Sensing his discomfort, Habiba herded off the two small yapping dogs with her to another room.
For a while there was silence. Habiba returned shortly to discreetly settle in a chair farther down the room, giving us the opportunity to talk and yet keeping a watchful eye lest Sabi and I become a nuisance.
I asked Miranda to sign the book for me and he asked me to spell my name. Habiba, from the other side of the room, immediately raised her head and asked me to write my name myself. "He has difficulty writing. It would trouble him!" she said. But, almost simultaneously, Miranda grabbed the book from me, ignoring her. He asked me to repeat my name. With visible pleasure and a lot of effort, he wrote and signed in a shaky scrawl. I sometimes wonder if I had the fortune of taking his last autograph.
"So what do you do?" Miranda asked as he handed the book back. I said I used to work for a daily. On hearing that I had worked for a newspaper, Habiba interjected from the other side of the room, "No interviews."
As if he had not heard her, Miranda continued talking, and his eyes twinkled. When I told him I had left the Times of India for "personal reasons," he chuckled and said, "Me too!" Then, flashing a very mischievous smile, he elaborated about his own stint at the Times of India in Mumbai. "I mean, what is that life just sitting on the desk? You must travel a lot when you are young. That is very important."
Miranda then told me about the Fundacao Calouste Gulbenkian Scholarship that gave him the opportunity to quit his job and travel to Portugal for a year. As he reminisced, his eyes travelled thousands of miles to the Portugal of his youth. He was delighted with the nostalgia and I couldn't resist sharing the news of being recently awarded the Fulbright grant.
"Is it? Wonderful, so wonderful. Congratulations dear, and make the most of it," he said with appreciation and joy. Miranda was no stranger to awards, such as the Government of India's Padma Bhushan Award in 2002, the Padmashree  Award in 1988 and the Padma Visbhushan, awarded to him posthumously.
I asked him if he would answer some questions and he smiled. He looked unsure and got a tad self-conscious. "You want to interview me? But it has been so long, you know. I am afraid I might not be that articulate."
Habiba suddenly looked up and Miranda, lovingly irritated, leaned near and muttered: "Sometimes I wish she would stop breathing down my neck."
As if she had heard, she looked sharply at her husband but remained grounded to her chair. Habiba is still around today. She and Miranda, aside from their noisy pets, had two sons together, Raul and Rishaad.
Miranda and I resumed talking. I opened my notebook and took out my pen. Habiba assumed the smart, knowing stance of ignoring us. "Ok. What questions you have?" Miranda said, and added for the third or fourth time, "But, you sure? I am afraid I might not be so articulate." But articulate Miranda was.
At 84, he was still clear, funny and elegant.
What do you perceive is the most important ingredient of the artistic temperament?
"Sense of humour. It is the idea of speaking for the masses, not laughing at people but laughing with them. We Indians have a tendency to laugh at people. That is all right sometimes, but to be a part of the fun, to laugh with people is also a very important part of existence."
What does humour mean to you?
"It is a part our existence. It is very important to laugh at oneself, worthwhile to preserve humour, go deep into it. Humour helps people plod along. For example, you are trying out to make your mark in your new career, humour will help you along the way … Humour is very important to me, and should be for everyone else, too."
Should a creative person try to be non-judgmental?
Miranda first heard the word "judgmental" as "gentleman." To this, his instant response was: "Yes, being gentle is very important, it helps the person to move ahead…"
But when he heard correctly, he said: "Try to avoid judgment as far as possible. That's why I stayed away from political cartoons."
Then Miranda lamented his inability to take people to task. "I can't say no," he told me, "but you can!"
How different is life at 84 than it was at 34?
"Oh, there's a tremendous difference. Way of life has changed. Look at Goa, it is so different now. A new type of character has emerged from the chaos that exists today. But one has to try and rely on the present and do the best that he can…"
It was clear to me that Miranda was not particularly pleased about the way Goa was modernizing.
Does life seem better in hindsight?
"That depends. I naturally prefer what you see in the book – the old part of Goa, the old Goan life…"
Just before we were leaving, Sabi mentioned Polly and Miranda's face lit up.
"Oh! Polly! How is he? For the last five years, he has been telling me he's going to die, he's going to die. But still going strong, no? Tell him to come meet me!" (Polly died a few months before Miranda.)
I couldn't resist requesting a photo. Miranda immediately said no; for the first time in our conversation he had shown a bit of assertiveness. My heart fell.
"Please," I tried.
"But why are photos so important? I wonder why do we need photos to keep memories… Aren't experiences enough?"
And then suddenly, he said, "OK, take one fast and don't publish it." I still have the photo and I wish I could share it here. But not at the cost of denying the wishes of Mario Miranda.