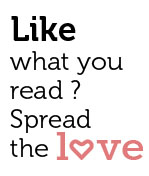 Share
*Marbela Beach Resort takes India by storm as Best Lounge / Marbela Beach Resort named India's Best Lounge / National Restaurant Association names Marbela Beach Resort India's Best Lounge / Marbela Beach Resort's style and entertainment profile win it India's Best Lounge Award*
Chic yet sultry, entertaining yet relaxed, Marbela Beach Resort's focus on giving guests the experience of their lives has recently won it the award for Best Lounge in India. The Morjim-based resort-restaurant-lounge completely bowled over the National Restaurant Association of India (NRAI) that represents more than 100,000 restaurants across the country.
Owners Jaydeep and Sheetal Rajebhosale with good friend and popular DJ at Marbela Beach Resort Assad Namazi received the prestigious honour at the second edition of the India Nightlife Convention Awards (INCA) on September 30 and October 1, 2017. The ceremony was organised by the NRAI and Kickstart Entertainment in association with Budweiser at the Four Seasons Hotel in Mumbai.
Awards were presented for a range of categories, from Best Lounge to Best Bar Chain, Best Pop-Up to Best Beer Cafe and more, by prolific personalities from around the world, including Night Mayor of Amsterdam Mirik Milan, Night Czar of London Amy Lamé, Club Commission of Berlin's Lutz Leichsenring, Night Ambassador of Madrid Jorge Saza, and Deputy Mayor of Night Time Policies in Paris Frederic Hocquard, who all flew to Mumbai specially for the awards ceremony and convention.
The Rajebhosales and Namazi celebrated their win that evening with other stalwarts of India's hospitality industry such as Riyaaz Amlani, Aman Anand, A D Singh, Gauri Devdiyal, Zorawar Kalra, Rahul Singh, Chef Manu Chandra, Zeba Kolhi, Ravi Krishnan and celebrities like Rishi Kapoor, Shriya Saran, and Sameer Kochchar.
Since its launch in 2006, Marbela Beach Resort has been recognised across India as one of the best nightlife venues in the country. It has consistently received rave reviews from guests and awards, with the latest INCA award proving they are best at what they do.