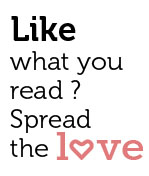 Share
Receiving the largest corporate participation for the second year in a row
Grand Hyatt Goa runs for homes and hopes!
Keeping in mind the goal of providing homes for children and families who aren't in the best of situations and also to provide educational centres for children in the Goa and Konkan Region, The Goa Marathon is organised jointly by EL Shaddai and Habitat for Humanity. Grand Hyatt Goa encourages and tries to push for a large amount of participants to take part in the Marathon. In the year 2014 Grand Hyatt Goa won the award for largest number of corporate participation for the second year in a row with 53 associates running for homes and hope.
Tufan Kobanbay, generic Executive Assistant Manager along with Ram Chatterjee – Director of Spa and Recreation, Jitendra Sarraf – Director of Finance and Debarchan Bose – Director of Events led the troop to the glorious victory.
The Goa marathon saw a large turnout in terms of participants, as fans enjoyed their time pushing and cheering on the marathon runners! Every year the event does get bigger in stature and this year too, the marathon was a success which in turn will bring the organizations closer to their goals for underprivileged children and families.
The participants from Grand Hyatt Goa gave it their all and are already looking to bigger numbers and more enthusiastic participation in the following year.