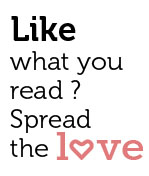 Share
.
Theodore Mesquita in Macau
The 2nd edition of "The Script Road – Macau Literary Festival" was held from March 10 to 16 at Macau, treatment a former colony of Portugal. Script Road was backed by the Cultural Affairs Bureau of Macau and the Macau Foundation. Ponto Final, a Macau-based weekly partnered the event. The participants included writers Bi Feiyu, Hong Ying, Angolan author Jose Eduardo Agualusa, Portuguese writers Rui Zink and Ricardo Araujo Pereira, Luis Cardoso from East Timor and Brazilian writer Mauro Munhoz. Films and music were represented by filmmakers like Wiseman Wang and Ivo Ferreira, the Portuguese folk band Dead Combo, fado singer Camané and Croatian singer Ines Trickovic. Two artists-in residence exhibited their works at the Fundacao Oriente galleries: Theodore Mesquita from Goa and Chen Yu from China. Mesquita, an award winning Goan artist whose work bears strong Latin influences, was invited to the Macau festival by the Festival Director Ricardo Pinto, owner of the Ponto Final newspaper.
Goa Streets' Editor José Lourenço caught up with Theodore Mesquita to bring you an exclusive interview on his Macau experience. 
JL: What is the genesis of the works you created in Macau as Artist-in-Residence?
TM: The paintings are a series around the number 13. We are in 2013, and part of my Latin self, my Catholic sentimentality dwelt on the 12 Apostles, Christ being the 13th figure. These 13 protagonists exemplify 13 qualities, like beauty, love, honesty, patience, lust… Then, being in Macau, I thought of using Chinese characters in the imagery. There was a bilingual (Chinese-Portuguese) magazine there, called Macau, that based its monthly theme on Chinese characters. To a lay viewer it is just a character, only the Chinese will know what it means. So my paintings are based on three elements: the protagonist, the character and a meaning-laden landmark of Macau. These iconic elements include the MGM lion (after the MGM Casino in Macau), a caravel ship, architectural landmarks and more. They are all in water, indicating my connect with water, both in my journey from Goa to Macau as well as my metaphysical journey. I am always in water. You can either swim, float or drown. I believe I must either swim or drown. Everybody else is always floating or wading.
JL: What was the viewer reaction to the nudes in your work?
TM: Oh, they were quite enthralled by my work. Perhaps they are not used to seeing such figurative work. I spoke of images and what they say; of cognition and association. A work of art is a half truth, completed by the viewer with his varied perception, leading to a celebration of meaning. Love and hate. That's all you remember. I love someone. Or I hate someone. People love my paintings or hate the characters within. One of my early works Corrigendum Terminus had a blind Pope with a pockmarked face, with a fish-on-a-rope and a nude woman in water, with her hands at her back. That work provoked anger in some of my friends. They protested – how can you paint the Pope thus!
The works of my fellow artist-in-residence, a Chinese artist named Chen Yu, had a sense of greyness, probably expressing a halfway mood, sensing the smell of change.
JL: What was your experience of the Festival in its various genres?
TM: My overall sense of the Festival was that they really went to the people. There were concerts in the City centre, at venues that were open to the public. The first days are, as is the norm at such festivals, by invite, and then the rest of the festival is open to the public. Though it was basically a Literature Festival, many other creative genres like filmmaking, music and visual arts were explored.
I met Ines Trickovic, a Croatian singer who can't speak Portuguese well, but sings beautiful Brazilian Portuguese songs, the bossanova and samba songs of Carlos Jobim and others.
I partied with Ivo Ferreira, a Portuguese director, he wants to come to Goa. The Portuguese there have a great fascination for Goa. They love the colours that we paint our houses in – red, yellow, blue, green, and the sun and the light.
JL: How was your interaction with Ricardo Pinto, the Festival Director?
TM: Ricardo is an idealist, a dreamer, a man with great fruitful ideas which come to being. He is full of life, and very passionate. Ricardo met me in Goa some years back. Then this year he invited me to the Script Road Festival. He is the publisher of Ponto Final and also owns a book shop and an art gallery. He is of Portuguese origin, but has lived in Macau for most of his life.
There is a possibility that the Script Road Festival may extend itself to be held in Goa through the Vice Versa Foundation, if a Lusophone connect can be built.
JL: Was your residence in Macau particularly inspiring for your work?
TM: I find any place inspiring. Because every place has human quotient. Everywhere there is a thriving, live, cultural quotient that attracts me. My work thrives on global culture. You can't get lost anywhere today, everywhere there is a new global corporate stamp – there is Samsung and Sony everywhere – which is rather sad in a way. The human mind is deviant, constantly seeking to gain from consumer culture. I always thought of China in terms of Communist ideology, but there is a tremendous commercial culture there that rivals India. China is the manufacturing hub of the world.
JL: How is Macau local art compared to Cuba, the country you last travelled to as an artist?
TM: China and Cuba? Cuba is still stuck in time. But times are changing, and if you catch the bus, you may still get a fleeting glance.
JL: What is Macau's connection to Goa? How has Macau evolved as compared to Goa, after colonial rule?
TM: Macau has nothing in common with Goa, except for the Portuguese connection.  You can't compare Goa and Macau. Goa is the mother of a million ideals. After all my travels, I feel that there is no place like Goa anywhere in the world. The Goan mind is very creative, innovative and persevering.
Many Goans live in Macau, and many hold influential positions. The Editor of Ponto Final newspaper is a Goan, Paulo Rego is of Goan origin. The strange thing is that they don't talk much about Goa. There is a sense of loss, saudade, a sad memory for those who left Goa.
Children of Goan parents say their parents didn't speak of Goa except in the past tense. Portuguese people born in the 60s and 70s are keenly aware of the Goa connection. Portuguese people who live in Macau speak English very well. All of them have a fascination and love for Goa and want to build a connect.
If it were not for the Portuguese, we would not have the Goa of today, with its Iberian connection and culture that has shaped our culture and influenced our way of thinking. We were the earliest to experience a East-West interaction. Macau has changed a lot in the last 20 years, most of the buildings have come up in this time. The majority of the population is Chinese, the ethnic Macanese are barely 5 percent. But the Macanese control the economy. There are a few powerful families that are very wealthy.
Chinese girls are amazing, they all have access to Pierre Cardin,Gucci, everything. Macau rivals the West in haute living. Shops are choc-a-bloc with shoppers, 99 percent of them are Chinese, they are the most well dressed, most manicured. Macau is like a City of Sin. It makes its money largely from gambling. There's a huge commercial culture there, there are no signs of Communist austerity. In Macau you can't even smell Mao.
.A 
.
.