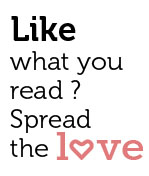 Share
JUST IN time for Christmas, I take on the most traditional of all German Christmas sweets – stollen. For the first time in my life I made this cake, remedy which is designed to last for some weeks. I have to admit that I used to regard stollen with mixed feelings. Traditionally, citronat and orangeat (candied lemon and orange peel) are added to the dough and I simply hate these ingredients. As a child, I used to pick them out from my mother's stollen.
However, here in Goa, India, I never tasted a stollen I like so far. That's why I decided to do my own version this year, based on my very own expert in German Christmas sweets, my mother. She was nice enough to send me her recipe for quarkstollen.
The traditional stollen is done with yeast, but quarkstollen is raised with the help of baking powder. As quark is not available in Goa, I made a deliciously rich curd (yoghurt) with cream instead of milk. Christmas is not a time to think about fat content or slimming, so I do not mind these calories. The curd made my stollen wonderfully moist. I balanced this richness by using whole-wheat flour, so at least we have some added fiber. My 'quarkstollen' also features plenty of almonds and raisins and an indecent amount of rum to moisten the raisins.
All the extra moisture left me with dough too sticky to roll out, so I just took my hands and formed it into the traditional shape. You make a thick round and flip it over to get something which is supposed to resemble baby Jesus in a nappy. You need a bit of fantasy – or maybe a glass of Christmas punch – to discover baby Jesus in my Stollen, but I can assure you that it tastes nice. Everybody who tasted it so far liked it. Let's hope you try this recipe and find it to your liking too.
Quarkstollen
Ingredients:
1 kg whole-wheat flour
250 g butter
4 eggs
2 cups sugar
3 cups curd (600 ml)
400 g almonds
400 g raisins
200 ml rum
2 tbsp curd
2 tbsp vanilla essence
4 tbsp baking powder
For the topping:
100 g butter
100 g icing sugar
Method:
Tomake this stollen, you need to do some preparations the day before. Boil about 1 litre of water and add the almonds to the bubbling water. Let them steep for at least 10 minutes, discard the water and peel the almonds. You should be able to squeeze the almonds out from the skin without effort.
If not, repeat the procedure and let them steep for some more. If you can buy skinless almonds, you can use these. It saves you a lot of work.
Quarter the almonds, don't chop them finely. The almonds add texture to the soft and moist stollen. Check the raisins for any stems, place them into a container and add the rum. Close the container and let the raisins soak up the rum overnight. Place the cream into another container, mix well with the curd and let it sit overnight at a warm place. If you can buy quark, just take quark to make the stollen. You can also use extra rich yoghurt if you can buy some readymade, for example the Fage 10 percent Greek yoghurt.
The following day, you can make your stollen. Preheat your oven to 180 degrees Celsius. Crack the eggs into a big bowl, add the sugar and the vanilla essence and stir well. For this part of the process I use an electric hand mixer. Cut the butter into small cubes and stir them into the sugar-egg mix. Add the curd (or yoghurt or quark), the almonds and the raisins and stir well again.
Combine the flour with the baking powder and sift it over these ingredients. Knead everything well together with your hands and form two big stollen.

As I have explained before, this dough is too moist to roll it out like traditional stollen dough. I just formed two big rounds and placed them on the tray. Because I don't like burnt raisins, I picked out as many raisins as possible from the surface of the stollen and stuffed them inside. Place the stollen on a buttered cookie sheet. I use a silicone foil to cover my cookie sheet.
Bake the stollen for about 70 minutes. The surface should be golden brown without being too dark. Melt the butter and brush the stollen with it as soon as it comes out of the oven. Now comes my favourite part. Cover the stollen lavishly with icing sugar. It's a bit like making snow; I love it. When the stollen has cooled down, wrap it well into cling film. You can keep it for several weeks. Some people say you should dust it with more icing sugar before serving, but I don't consider that really necessary. However, it looks nice.
Kornelia is a German food writer living in Goa, India, with her Italian husband and her son.  She has published two cookbooks, Kornelia's Kitchen – Mediterranean Cooking for India and Kornelia's Kitchen 2 – Cooking for Allergies. Both have won the Gourmand World Cookbook Award. All her recipes are easy, fast and delicious – the right kind of food to keep your family healthy and happy without spending too much time in the kitchen.