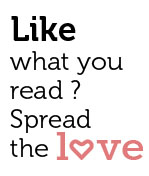 Share
At the end of the day, look top architecture and design come down to taste. And in the case of the projects showcased in this issue of Goa Streets, help very good taste. We're talking luxury villas, infinity pools, well-appointed resorts, cutting-edge design, and serene views of expansive fields and the open sea. These are not run-of-the-mill projects. Some of them are extraordinary for the way they blend in so seamlessly with the style of Goa. Others for their modern take on traditional elements. Still others, for the comforts and conveniences they provide. And yet, they all have one thing in common: a commitment on the part of their creators to true excellence. We hope you enjoy reading about these lovely properties – resorts, hotels, villas and other divine spaces – that are helping put Goa on the world map for chic, interesting, sustainable and highly creative architecture and design.
On these pages, we also give you the true word about pollution in Goa, and the news isn't good. You may think the air we breathe here is pristine – and perhaps compared to some other parts of India it is – but Goa's air is actually surprisingly polluted, due mostly to the ubiquitous burning of garbage. Speaking of serious topics, we'd like to draw your attention to Dr. Charlane Pereira e Rebello's piece on the alarming incidence of child sexual abuse in Goa. In this issue, we also tell you about some very special projects put on by people who are committed to making our world a better place. The young men and women at the Goa Institute of Management recently staged a flash mob on the Dona Paula jetty (the same venue as the Goa Streets flash mob in November 2012!) as part of the One Billion Rising activities in support of women's safety. You can also read about Goa For Giving's The Power of Love activity and the love they're giving to the sick, the orphaned and the elderly.
Also, don't forget to check out our story on the 10 scariest crimes in Indian history. The idea isn't to scare anyone – just to give everyone a bit of an education and an update on where some of these notorious bad guys are now.
In case you didn't already know, Goa Streets' print edition is just one part of our venture. The other big part of our project can be seen on www.goastreets.in. We'll see you there!