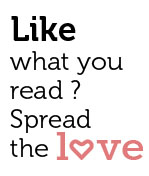 Share
If you've never been white water rafting, you don't know what you're missing! For those keeping close track, this is actually our second cover story on rafting. During the height of the monsoons, we wrote about the exhilarating experience on the mighty Mhadei River, where category 3 rapids provided a fun but, at least in rafting terms, relatively tame experience. We assumed that rafting in this part of the world had to be a strictly monsoon phenomenon, for how could there be enough water in a river during the dry season to produce rapids that were worth their weight in, well, water? So when we heard that not only is there enough water in the Tillari River, just across the border in Maharashtra, but there's enough to produce CATEGORY 4 rapids – rafting aficionados know that's where the real thrills begin – we felt it was time to revisit the topic. So how is there enough water during the dry season? It's because the water's been stored behind a dam, and authorities are releasing enough of it now for this kind of adrenaline rush. On these pages, we tell you about the thrill and the spill, and give you the information you need to experience it for yourself.
What else do we have for you in this edition of Goa Streets? Well, let's start at the back of the book, with our piece busting 10 commonly held myths. There's also our troubling but important look at Dhirio, the Goan form of bull fighting. Often Goa Streets refrains from taking a stand on issue, preferring to just report the facts and let you decide. In this case, however, our writer Vivian Maverick Martins did take a position and we agree with him. The practice is cruel and should stop.
We have two music stories for you in this issue. One on Great Live Music 2014, a fabulous Rock & Jazz event bringing together amazing artists from Russia and around India. We're very pleased to be part of these festivities as media partners promoting the event! Our other music & nightlife story is on the Anjuna institution Café Lilliput, which has been rocking Goa since 1986! A while back Café Lilliput and Goa Streets jointly presented a fantastic musical event featuring DJ Hamza from New Delhi and Percussionist Manu Idhra from Portugal (word has it the duo plans to return to Goa quite soon!).
On these pages, don't miss our coverage of the fabulous, innovative spa chain Tatva Elements Spa, Kornelia Santoro's piece telling you how to make a killer avocado smoothie, Andrea Fernandes' Lusofonia preview, and Sanket Sharma's recommendations on some of the best places to escape the maddening crowds in Goa this season.
We hope you find all these stories, and our comprehensive party/ events/nightlife/food listings, to be useful and enlightening!
Happy reading to all!