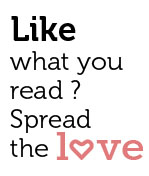 Share
A Source Of Great Inspiration For Public Works Across Goa!
As the citizenry as well as the media world takes up the case of the Campal Creek with renewed vigour, we at Goa ForGiving feel delighted and thrilled that this project has the makings of bringing about a revolution in the way Public Private participation is seen. There is tremendous energy across Goa for this, and people from all walks of life are waiting with bated breath for the Creek's revival, something which will herald a new zeal to look after the precious waterways of Goa.
I have the highest regard for our Chief Minister Manohar Parrikar, and very often, am accused of turning a blind eye to some things that he doesn't get quite right. While I am not made of the stuff that will make me throw stones at anyone, I do disagree with people in a dignified manner. And that is what I am doing today, in saying that much more has to be done, much more should have been done all these years since Manohar was first elected to represent Panjim 20 years ago. But, this is where my opposition will end simply because I do believe that we must work together; and who better than him to push this long standing problem out of the way? Now that the people have risen, and that they are asking for answers to their long standing questions, I am sure we can find a positive way forward in making the Campal Creek the pride of all Goans, a movement that will surely ignite passion amongst all, to ensure that Goa becomes the diamond studded crown on India's head when it comes to environmental consciousness and all things cool and good.
Over the past two years, we have celebrated three Mother's day programmes at the creek, where we have clearly shown that we can make it one for recreation as well, with our kayak and boating trips that we have organized over the years being the cynosure of all eyes. With my own home nestled near the creek, we at the Gonsalves Mansion as well as my dear neighbours can open up various interesting things such as  a Jazz Club, coffee shops, art galleries and the like, thus making it an interesting area that can then be maintained since it has economic reasons to be kept that way. Further, the slum dwellers can be involved in boating activities which can bring in new jobs too. Additionally, areas that are abutting the creek can also be converted into parks as well as open air restaurants thus bringing in energy and zing into an area which is hitherto completely neglected. In addition, Goa ForGiving's birding excursion in association with Goa Birders has also shown that Bird life is alive at the Creek, and that all is not lost, and that bird watching too can be added to the list of activities that can be encouraged. We are working with various forces that are keen on the revival of this once pristine waterway, and the way forward is in a unified approach to its solution, and this includes working with our Chief Minister whose support is vital if not all important.

Drishti Lifeguards taking a boat out into the Creek 2012
More importantly, over the years, we have been working with the underprivileged children from the St Inez area. This work has included having workshops in music, art, chess and the like. It is quite amazing how intelligent and loving these children are, and we feel so happy that our proximity with them will only help in getting things done even faster since their shanties are bang on the banks of the Campal Creek. On August 15 this year, we are planning a garbage management workshop in that area so that we can enthuse these children as well as their parents to the virtues of keeping the area clean, and that too, bereft of garbage. If anyone thought that the success of the Campal Creek will only be in its cleaning, they are completely wrong, since, educating the people on the periphery of the creek is of utmost importance lest we want it to be once again in the same squalid condition due to the insensitivity of the people.
Boating at the Mothers Day event 2012
So, where do we go from here? Well, very simple! The Campal Creek is moving towards being the fulcrum of change, the foundation on which public works will be done in the future simply because accountability will be at its highest since the creek is in everyone's eye. The government will do well to form a citizen's committee to oversee the work connected with this prestigious project, and when that happens, what more can we all ask for? Well intentioned as well as people fit for this job are Architect Manguesh Prabhugaoker, well known fashion designer Wendell Rodricks, philosopher engineer Ricardo Rebelo both of whom are Campal residents, Engineer Milind Prabhu and the like, all people who have already invested their time and energy in a project that is unfolding so beautifully. We look forward to support from across spectrum, and personally, I have no doubt that we are well on the way.